With the turbulence witnessed globally last year, the hope is that markets will rise from the ashes with renewed vigor this year.

A article on the highlights from Axis Mutual Fund's outlook. 👇

First off, a quick look at 2022 in charts

It was a roller coaster ride for the equities markets, but despite the turmoil in other Emerging Markets, India's growth story remained strong.
Equity/bond correlations turning more positive, means bonds are now providing less of a hedge to equities.
Compared to other Emerging Markets, the premium for India has increased over the years with improved ROE.
Despite the outflows of foreign investors, the domestic flows kept the Indian equity market resilient. Driven by domestic economy sectors such as financials, consumer discretionary, industrials, FMCG, healthcare and telecom, the FPI flows remained stable.
India's credit growth remains strong, with Loan growth for PSU banks at 15% and Pvt banks at 20%+.
Driven by Retail and SME loans which are currently outpacing large-ticket loans, industry credit growth has risen to 12.6% YoY in Sep '22, its highest since Apr'14.
Earnings expectations for FY23 (estimated) have started to see downward revisions since 2HCY22.
Rural demand recovered with indicators such as two-wheeler sales, tractor, fertilizer sales and agriculture credit showing pickup. Urban demand indicators such as passenger vehicle sales growth were largely steady.
Key Focus areas for 2023
a/ Consumption driven by Rural Recovery:
Better winter crop, potential pre-election budgetary support for the rural economy, early green shoots in rural employment /wages.
b/ Capex Cycle and Credit Growth:
Public capex cycle has improved in FY23; would watch for private capex recovery, given improving capacity utilization, a favorable policy environment, strong corporate balance sheets and cash flows, large industries' loan growth.
c/ Margin Risks:
Bottom-up earnings expectations for FY24E are baking in margin expansion as well as decent growth momentum. Risks are to the downside given FY24E Consensus NIFTY EPS is well above the recent across-cycle growth.
d/ Flows and Global Backdrop:
USD decline is favourable for EM inflows & India should benefit (especially passive flows – India's weight in benchmark is at life highs). Active portfolios continue to remain significantly underweight to EM benchmark weights.
WHAT LIEST AHEAD IN 2023?
A. Inflation:
The worst of inflation may be behind us. Central banks, including RBI, are nearing the end of the rate hike cycle. May not be an imminent end, but reasonable to expect inflation to return to target in the coming 2 yrs.
B. Bond yields:
Real positive rates from bonds provide good value for investors. Bond yields are expected to be above inflation.
C. Fiscal risk:
A continuing risk for Indian bonds is the fiscal trajectory. Both the central government and combined general government deficits are at or near record highs (data going back to FY 1981) as a percentage of GDP.
Expect some consolidation in the deficit.
D. Labour and jobs:
Mass unemployment looks unlikely, but wage demands may moderate, and labour flexibility will improve as economies slow. Companies will undoubtedly postpone hiring and trim workforces. There are already clear signs of this in the technology sector.
Possible that the participation rate will increase as non-participants, such as many over-50s, decide to re-enter the workforce.
Trend of labor substitution through automation will accelerate meaningfully, particularly given recent technological progress.
E. Recession:
An ongoing economic slowdown seems inevitable, but fears of a deep recession may prove unfounded, at least in some countries.
F. Earnings:
Earnings estimates will have to come down.
One of the interesting features of the current market cycle is that while share prices have collapsed, earnings have so far mostly been remarkably robust.
Reason is pricing. Until now, bigger companies on both sides of the Atlantic have enforced double-digit price uplifts with little immediate impact on volumes. In some cases revenues may well hold up, but for most others, negative elasticity will kick in and demand will fall.
This means revenue and margins (excluding energy companies) will likely fall in 2023, creating a proper earnings downgrade cycle that is yet to be fully reflected.
G. Potential Black Swan events:
Geopolitical risks, like further escalation in Ukraine; the possibility of further reduction in Russia's gas supply to Europe; or China's stance on Taiwan. Any one of these possibilities would be extremely bad for global markets.
H. Security:
National security, energy security, food security, cyber security (to name but a few) must now be considerably higher on government and corporate agendas than in the past decade.
I. Security of supply:
A wave of spending could be directed by govts and companies toward achieving greater security of supply: whether through investment in renewables; re-shoring or re-locating production facilities; supporting new food production methods; or protecting industries that are strategic in nature such as semiconductors, software, or biotechnology.
The report ends with a startling revelation: Thanks to low wage inflation and a highly competitive currency, it is now cheaper to hire a software engineer in Tokyo than it is in Bangalore!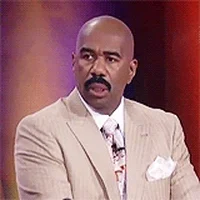 What are your thoughts on this?
That was a round-up of Axis Mutual Fund's 2023 outlook Phoenix Year. 
For more insightful outlook  from other AMC's report click here where we have presented data from SBI Mutual Funds, ICICI Prudential, Aditya Birla Sun Life mutual fund and more.
Interested in how we think about the markets?
Read more: Zen And The Art Of Investing
Watch here: Kuvera Insights: All about Quant Funds with experts
Start investing through a platform that brings goal planning and investing to your fingertips. Visit kuvera.in to discover Direct Plans and Fixed Deposits and start investing today. #MutualFundSahiHai #KuveraSabseSahiHai