This week, we talk about the G20 summit in New Delhi and what the most powerful leaders are likely to discuss over the weekend. We also talk about Tata Group's interest in Haldiram's and the big cheques that India's two largest electric two-wheeler makers pocketed this week.
Welcome to Kuvera's weekly digest on the most critical developments related to business, finance, and the markets.
tl;dr Hear the article in brief instead?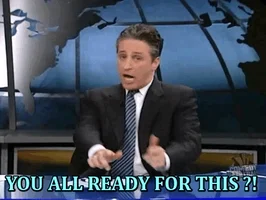 If you live in the national capital Delhi or its suburbs, you wouldn't have been able to miss all the excitement surrounding the G-20 summit to be held this weekend—unless, of course, you have already checked into a hotel in Goa or the hill stations of Uttarakhand to avoid the rush.
Well, jokes aside, New Delhi is playing host to leaders of the world's biggest economies on Sept 9 and Sept 10 in the hope they will reach a consensus on issues ranging from clean energy transition and combatting climate change to increase the capacity of multilateral development banks, including the World Bank.
Although Russian President Vladimir Putin and China's Xi Jinping have backed out of the summit, US President Joe Biden and British Prime Minister Rishi Sunak are among those attending the event with a full entourage of top officials and corporate bosses. The heads of governments of Japan, France, Saudi Arabia, Nigeria and even non-members such as Bangladesh and Mauritius will also be in attendance.
And there are here not just for geopolitics but also to talk business.
Prime Minister Narendra Modi and President Biden may discuss reforms for multilateral development banks as well as a range of technology and defence issues. They are also likely to discuss the issue of India taking a protectionist stance and restricting the import of foreign-made laptops and other electronic items such as tablets and servers.
Modi could also meet with the French President Emmanuel Macron on the sidelines of the summit. India and Bangladesh will likely talk about the Teesta water-sharing issue and issues related to energy and food security.
Modi and Sunak may discuss a potential free trade deal. India is demanding greater access for its skilled professionals from sectors like IT and healthcare in the UK market. The UK is seeking a significant cut in import duties on goods such as scotch whiskey, automobiles, lamb meat, and certain confectionary items. Britain is also looking for more opportunities for UK services in Indian markets in segments such as telecommunications, legal, and banking.
The UK, however, seems to be talking tough. Sunak has said he would only reach a free trade agreement with India when it benefited the whole of Britain.
Will something tangible come out of the summit? We will find that out in coming days!
Munch On This 
While world leaders will discuss big issues during the G20 summit, in the corporate world the biggest buzz this week involved Tata Group's interest in climbing the summit of a different kind.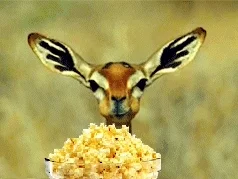 News emerged this week Tata Consumer Products Ltd was in talks to buy a majority stake in popular snacks maker Haldiram's. But it added that the conglomerate was not comfortable with the valuation that Haldiram's was seeking.
So, how much do Haldiram's owners want? A massive sum of $10 billion, or about Rs 83,000 crore. For perspective, that's more than Tata Consumer's own market capitalisation of around Rs 79,350 crore.
If the deal does go through, it will catapult Tata Consumer into a direct competition with billionaire Mukesh Ambani's Reliance Retail as well as with beverage giant Pepsi, which has a significant share of the snacks market in the country.
Tata Consumer already owns UK tea company Tetley and has a partnership with Starbucks in India, but it does not have the scale that a business like Haldiram's could offer.
Founded in 1937, Haldiram's is famous for its bhujia and a variety of other Indian snacks. It has a substantial share of India's $6.2 billion snack market and also operates around 150 restaurants.
To be sure, both companies have denied the news report. But often, you see, such mega deals are long drawn-out affairs with both sides negotiating hard. And a denial by itself may not mean that a deal is unlikely to happen in the future.
So, the next time you open that packet of bhujia, you might just make the good old Parsi folks at Bombay House just a little richer.

Delisting Hurdle 
Meanwhile, the proposed merger between ICICI Bank and its brokerage arm ICICI Securities, which is then slated to be delisted, is facing opposition from some of the latter's minority shareholders due to valuation concerns.
News reports this week said Norway's government pension fund manager and an Indian company that provides portfolio management services are likely to vote against the proposal to delist ICICI Securities.
The news sent ICICI Securities shares to a 52-week high of Rs 651.80 apiece on Thursday as investors hoped the brokerage could revise the delisting offer. ICICI Securities had said on June 29 that it would delist and that its public shareholders would be allotted 67 shares of ICICI Bank for every 100 shares of the company.
Whatever the final outcome, this development is significant as, unlike in the US and Europe, minority shareholders mostly never oppose big ticket deals in India and class-action suits are a rarity.
All Charged Up
The Indian electric vehicle space recorded two big-ticket deals this week. Ola Electric raised $140 million (Rs 1,160 crore) in a funding round led by Singapore state-owned investment firm Temasek and its competitor Ather Energy secured Rs 900 crore in funding from Hero MotoCorp and Temasek's sister firm GIC.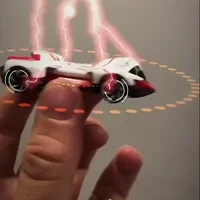 The investment values Bhavish Agarwal-led Ola Electric at $5.4 billion. Ola Electric, which is also backed by Japan's SoftBank, is the market leader in the electric scooter category in India with a 32% share.
Meanwhile, Hero MotoCorp, which is the world's biggest two-wheeler maker by volume, will invest Rs 550 crore in Ather, which is the No.2 electric scooter maker in India.
The deals are important especially because of their timing—these come at a time when sales of e-scooters have hit a speed bump due to a reduction in government subsidies.
While India's two biggest e-scooter makers pocketed big cheques, SUV maker Mahindra & Mahindra is in talks with Volkswagen to use electric components from the German auto giant's open EV platform called MEB.
Alarm Bells

The EV segment may be on the upswing but concern is growing in the auto industry over the rising inventory. The Federation of Automobile Dealers Association (FADA) said this week inventory levels for the passenger vehicle segment last month surpassed the 60-day threshold. 
"It is alarming that inventory levels have exceeded a 60-day supply for the first time, even before the onset of the Navratri-Diwali festivities," said Manish Raj Singhania, FADA President. The trend necessitates "vigilant monitoring" by automakers, he added.
While giving a near-term outlook, FADA adopted a cautious stance and said that low rainfall may impact rural demand during the upcoming festive season. 
Market Wrap
Both the benchmark indices—the 30-share Sensex and the 50-stock Nifty—had a good week at the crease as they clocked robust gains. While the Nifty climbed almost 1.9%, the Sensex jumped about 1.8%.
Five government-owned energy and power companies—Coal India, NTPC, GAIL India, Power Grid Corp of India and ONGC—led the Nifty pack of stocks that were most in the green during the week. Other counters that also ended in the green included HCL Technologies, Wipro, Larsen & Toubro and Tata Steel.
Among the losers in an otherwise good week were Cipla, Dr. Reddy's Laboratories, Mahindra & Mahindra, and Asian Paints.
Other headlines
Finance Minister Nirmala Sitharaman asks financial institutions to ensure customers nominate heirs
India services sector Purchasing Managers' Index falls to 60.1 in August
Govt cuts windfall tax on domestic crude but increases levy on diesel, ATF exports
Tata Consultancy Services gets $1-billion contract from Tata Motors-owned Jaguar Land Rover
Paytm founder Vijay Shekhar Sharma says he's looking to raise stake in company
Salaried individuals, HNIs, trusts under income tax scanner for mismatch in tax filing
Reliance Retail buys majority stake in Alia Bhatt's Ed-A-Mamma
Ind-Swift Laboratories sells its API, CRAMS business for Rs 1,650 crore
Volkswagen in talks with Mahindra & Mahindra for Rs 1,650 crore for use of MEB platform
Hero MotoCorp, Singapore's GIC invest Rs 900 crore in electric scooter maker Ather Energy
Kenneth Andrade's Old Bridge Capital gets SEBI approval to start mutual fund business
Jupiter Life Line Hospitals IPO subscribed xx times
RR Kabel's Rs 1,000-crore IPO to open on September 13
Samhi Hotels IPO to open on September 14
Stanley Lifestyles files draft red herring prospectus with SEBI for IPO
That's all for this week. Until next week, happy investing!
Interested in how we think about the markets? Read more: Zen And The Art Of Investing
Watch here: Investing in Flexi cap funds
Start investing through a platform that brings goal planning and investing to your fingertips. Visit kuvera.in to discover Direct Plans and Fixed Deposits and start investing today.