In this edition, we talk about Amazon joining Twitter and Meta in firing thousands all over the world and the bad news for Paytm that just doesn't seem to end. We also talk about the WTO's warning of an impending recession and Vedanta's move to exit the steel business.
Welcome to Kuvera's weekly digest on the most critical developments related to business, finance and markets.
tl;dr Hear the article in brief instead?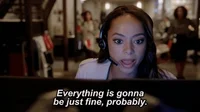 Over the last decade, tech companies have led the bull run on the US stock markets. But now, as the world stares at the prospects of yet another recession, they are having to adapt to a new reality.
In fact, there seems to be no end in sight to this season of mass tech layoffs. After Twitter and Facebook parent Meta let go of thousands of employees worldwide, it was the turn of e-commerce behemoth Amazon to announce global job cuts across verticals.

Earlier this month, Twitter laid half its 7,500 people off following its takeover by billionaire Elon Musk, and then Meta handed out pink slips to 11,000 employees—or 13% of its workforce. For Amazon, the 10,000 people that have been fired represent less than 1% percent of its 1.6 million workforce.

While Amazon and Meta will most likely survive the layoffs, Twitter's future is increasingly in doubt. Hundreds of executives reportedly decided to quit Twitter this week after Musk's "hardcore work" ultimatum, demanding employees work long hours and at aggressive pace. The company even closed many of its offices until next week and  denied entry to employees. All this drama has led to intense speculation that Twitter may even shut down soon.

Nevertheless, the broader job-loss numbers in the tech industry need to be looked at in the context of the emerging macroeconomic scenario, and could portend a much wider and longer recession ahead.

These tech companies, you see, depend on the brick-and-mortar economy as most of their customers work in and generate their incomes from mundane, old-economy jobs across manufacturing and service sector industries. The job losses, therefore, mean that these tech giants foresee dwindling revenues and stretched margins going ahead.

On top of that, cheap and easy growth capital has almost dried up, forcing smaller tech companies, especially those
in domains like edtech, which had seen an upsurge in the wake of the pandemic-induced lockdowns, to also scale down, and let people go.

When will this spiral of layoffs end? We don't know that, but what we can say is that there is more pain ahead. So, sit tight, put your head down and work, save money and invest wisely! And if you find yourself with a pink slip, don't lose heart. Be flexible, look for new opportunities and ride out the storm.
Game On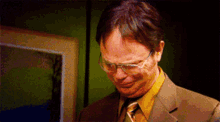 It's not all bad news when it comes to the tech job market. A report by staffing company TeamLease Digital said this week the Indian gaming industry is slated to grow between 20-30% and add as many as 1 lakh jobs by the end of FY23. At present, India's gaming sector employs around 50,000 people, of whom 30% are programmers and developers. Over the next few months, the gaming industry is likely to need people for domains like programming, testing, animation, design, art and other miscellaneous roles, the report said.

So, all those kids gaming away to glory, much to their parents' chagrin, aren't so bad for the tech industry, after all!
Paytm's woes
Meanwhile, there seems to be no end to bad news as far as Paytm goes. Shares of Paytm parent One 97 Communications Ltd tanked 10% on Thursday as Japanese investment giant SoftBank cut its stake in the company.
This was the biggest plunge the stock had seen since July 29 as SoftBank cut its 12.9% stake in Paytm by a third, in
the $200-million block deal. Significantly, SoftBank sold the shares at a loss.

But who is buying Paytm shares then? As the stock tests its lifetime lows, a bunch of other investors including Bank of America Securities and Morgan Stanley Asia Singapore and Societe Generale seem to be bottom fishing.
Paytm, which has lost two-thirds of its value since its IPO last year, wasn't the only one facing selling pressure. Nykaa, the beauty e-commerce company, was in the same boat as the one-year lock-in for pre-IPO investors ended. Private equity firms TPG and Lighthouse sold part of their shares in Nykaa this week while Canadian pension fund CPPIB was among the buyers.

As they say, one person's loss is another's gain. So, should you, as a retail investor also tank up on Paytm and Nykaa
shares?

We can't advise, but we'll say take a studied call and remain very cautious as the Vijay Shekhar Sharma-led Paytm is still deep in the red, and may continue to bleed money for a little while longer. Nykaa is, however, profitable but that hasn't stopped its shares from falling 50% since its IPO. So, whatever you choose to do, always hedge your bets.
Another recession warning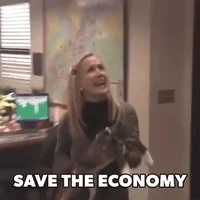 Hedge your bets also because a recession may be on the anvil. No, it's not us predicting doomsday but the World Trade Organization (WTO), whose chief Ngozi Okonjo-Iweala said this week that there could be a real risk of recession in some global economies.

This warning comes as the war in Ukraine drags on, leading to a rise in global food and fuel costs, and keeping inflation at elevated levels. Okonjo-Iweala's warning comes after the Geneva-based trade body last month projected global trade to rise just 1.0% in 2023, down sharply from an estimated 3.5% rise for this year.

Having said that, like with most bad news, there is something to cheer about. The WTO chief said that the Chinese
and US leaders had met on the sidelines of the G20 summit to mend strained bilateral ties that are among the uncertainties weighing on the prospects for global recovery.

We'll certainly hope she's right on the second count, and the world can ward off a recession in the nick of time.
Vedanta's rejig
While new economy businesses are cutting jobs, some old economy ones are looking to hive off entire businesses.
A case in point is that of the billionaire Anil Agarwal-led Vedanta Group, which has interests from mining to energy
and is now looking to exit the steel business.

News reports said this week that Vedanta is looking to sell its subsidiary Electrosteel Steels, four years after it
acquired the company as part of a distress sale.

Vedanta wants to sell the steelmaker as it looks to focus on its core mining and industrials businesses and also
because it is looking to pare $11.7 billion in debt on its balance sheet.

To tell you a bit of history, Vedanta beat Tata Steel, whose facilities are next to Electrosteel, to take over the steelmaker for Rs 5,320 crore in 2018, after the creditors took the ailing steelmaker to the insolvency process.
Electrosteel, in fact, was the second steel company to see completion of the bankruptcy process after Tata Steel took
control of Bhushan Steel in April 2018.

But now, Vedanta wants to sell the company at an asking price of Rs 10,500-12,000 crore, more than twice it had
paid for the asset. It seems unlikely Vedanta will find buyers at such a steep asking price, but if it does, we'll tell you first!
Market wrap
Recession or no recession, Indian stock markets simply don't seem to care. The week saw the BSE Sensex cross the
62,000 mark and closed at a lifetime high of 61,980.72 on November 16.
However, the Sensex has since slipped a tad and ended the week flat. The 50-share Nifty, too, was little changed, as
India's stock markets wait for fresh cues from the US Federal Reserve, which could go in for more rate increases in
December, although the American central bank may be open to slower hikes going forward.
Among the Nifty stocks that gained the most this week were Kotak Mahindra Bank, Hindalco, Hero MotoCorp, GAIL
India Ltd and Power Grid Corp of India Ltd. Following in their footsteps were counters like Bharti Airtel, Infosys Ltd,
Axis Bank, Tata Consultancy Services and ICICI Bank.
The stocks that lost the most value included Coal India Ltd, Zee Entertainment, Mahindra & Mahindra, Indiabulls Housing and ITC Ltd. Some other prominent names in the red included Bajaj Finserv, Bajaj Finance, Eicher Motors, Titan and NTPC Ltd.
Other headlines:
Blackstone to buy majority stake in R Systems, makes delisting offer at Rs 246/share
SEBI asks IHH Healthcare to proceed with open offer for Fortis after High Court's permission
SEBI unveils norms to monitor social media 'finfluencers'; to revamp buyback norms
Exports drop 17% to $29.78 billion in October; trade deficit widens to $26.91 billion

Tata Group plans to merge all carriers under Air India, nix Vistara brand
Reliance Industries boss Mukesh Ambani enters race to buy Liverpool
Startup funding woes increase as PE/VC investments plunge 75% in October to $3.3 billion.
Until next week, happy investing!
———–
Interested in how we think about the markets?
Read more: Zen And The Art Of Investing
Check out our "Kuvera Insights" on Youtube and learn from the industry experts.
Watch here: Investing in the international market
Start investing through a platform that brings goal planning and investing to your fingertips. Visit kuvera.in to discover Direct Plans and Fixed Deposits and start investing today.
#MutualFundSahiHai #KuveraSabseSahiHai!