In this edition, we talk about the turmoil in the cryptocurrency world and the stock market crash. We also talk about the US Federal Reserve's latest rake hike and its likely impact on the US and the Indian economies.
Welcome to Kuvera's weekly digest on the most critical developments related to business, finance and markets.
tl;dr Hear the article in brief instead?
A little more than four years ago, the legendary investor Warren Buffett made a scathing remark about Bitcoin and cryptocurrencies. Bitcoin, he said at a Berkshire Hathaway shareholder meeting, is "probably rat poison squared".
The most ardent crypto supporters won't agree with Buffett. But the Sage of Omaha's prophetic words might now be coming true. Just take a look at what has been happening in the world of cryptocurrencies.
Last month, the Terra 'stablecoin' and its sister cryptocurrency Luna became almost worthless overnight after losing its peg to the US dollar. And troubles in the crypto world mounted this week.
The global crypto market cap has slumped 70% to below $900 billion from $3 trillion since November last year. Bitcoin, the most dominant cryptocurrency, has plunged by a similar percentage to less than $21,000 from almost $69,000. Ethereum, another popular digital currency, has lost almost 80%.
Not only are cryptocurrencies crashing, top crypto exchanges are also struggling to survive. Cryptocurrency exchanges Crypto.com, Gemini, Buenbit and Bitso as well as crypto lender BlockFi and derivatives platform BitMEX have laid off anywhere between 10% and 50% of their employees.
'Pyramid scheme'
The crypto world suffered three other big shocks this week. Coinbase, one of the world's biggest crypto exchanges, said it was laying off almost a fifth of its employees, including 8% of its India staff, and warned of a "crypto winter".
Singapore-based Three Arrows Capital, a prominent crypto hedge fund which managed $10 billion, faced possible insolvency after $400 million in liquidations.
Crypto lender Celsius Network suspended fund withdrawals and transfers, triggering rumours of bankruptcy and prompting regulators to launch an investigation into its affairs. Celsius, which holds $11.8 billion in assets, said it was pausing customer redemptions to stabilize liquidity and operations in the wake of "extreme market conditions".
As the week draws to a close, Elon Musk—the world's richest man and a vocal supporter of cryptocurrencies—faced a $258 billion lawsuit. A Dogecoin investor has accused Musk, his electric car company Tesla and space company SpaceX of running a "pyramid scheme" to support the cryptocurrency that has lost almost 90% of its value.
Bear Grip
The crypto crash not only highlights the fragility of the entire digital currency ecosystem—most of which is unregulated—but also proved the point that the crypto market is not unconnected with the stock market. So, when stocks were in a bull run, so were cryptos. Now that stock markets have turned bearish, cryptos have as well.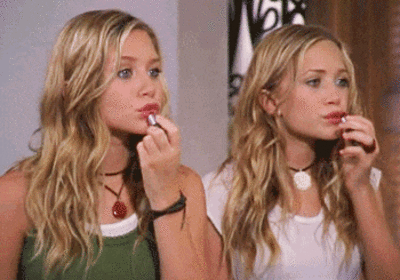 The main difference is the volatility. While the overall cryptocurrency market has dropped 70%, benchmark stock indices have performed comparatively better. 
Stock markets have been on an edge since the start of the year, scorched by record high inflation levels, monetary policy tightening and Russia's invasion of Ukraine that sent crude oil and other commodities surging.
This week, the S&P 500 in the US extended its year-to-date losses to 23% and slipped into the bear territory for the first time since March 2020, when the Covid-19 pandemic began engulfing the world. The tech-heavy Nasdaq Composite has plunged 30%, with many tech stocks bleeding far more. 
A case in point is Robinhood, the investing platform that became a favourite of young retail investors and itself went public last year. Robinhood's shares have lost 90% of their value, dropping below $7 apiece this week from $85 after its IPO, and its market cap is now less than the amount of cash on its books.
In India, the BSE Sensex and the Nifty 50 have fallen to one-year lows after losing more than 5% this week. Both indices are on the verge of entering a bear market after falling 18% from their all-time highs in October last year.
Like in the US, new-age Indian tech stocks have borne the brunt of the market meltdown. Paytm, Zomato, CarTrade and Nasdaq-listed Freshdesk are down 60-80% from their record highs or their IPO prices.
Recession in the US
The stock market meltdown gained momentum after the US Federal Reserve raised its main policy rate by 75 basis points this week to bring inflation down from the 40-year high of 8.6%. This marks the sharpest hike since 1994, and will be followed by more tightening in August and beyond. 
The Fed was followed by the Bank of England raising its policy rate by 25 basis points and the Swiss National Bank effecting its first increase in 15 years. The urgency to raise interest rates and tackle inflation is evident worldwide; according to Bloomberg, more than 50 countries have lifted rates by at least 50 basis points in one go this year.
The Fed also forecast a slowdown in the US GDP growth to 1.7% this year, and a possible rise in the jobless rate. "Inflation remains elevated, reflecting supply and demand imbalances related to the pandemic, higher energy prices and broader price pressures," the Federal Open Market Committee said in a statement.
The Fed's hawkish stance and sticky inflation have raised fears of a recession in the US, the world's biggest economy. That, in turn, will have consequences for the world economy at large and even for India. 
Stagflation in India
While India's economy is unlikely to go into a contractionary phase, growth is already slowing and would struggle to pick up pace. In fact, some analysts have even warned of a stagflation—stagnant growth and high inflation.
The Fed's rate hikes would put pressure on the Reserve Bank of India to lift domestic rates even further and faster. The RBI has raised its repo rate twice in two months, to 4.9% from 4.0%, and is widely expected to lift rates beyond 6.0% over the next few months as it fights its own battle with inflation. 
A possible recession and rising interest rates in the US could prompt foreign portfolio investors to pull out more money from India. Already, FPIs have been net sellers to the tune of almost Rs 2.0 trillion, or almost $27 billion, so far this year. This has been largely offset by domestic institutions pumping in a similar amount. But falling stocks and rising rates could move retail investors as well as institutions towards the safety of fixed-income instruments.
The Good News
All this talk about slumping stocks, crashing cryptos, stagnating growth and scorching inflation could be injurious to our health. Well, our mental health anyway. So, what can you do? You can always watch cricket.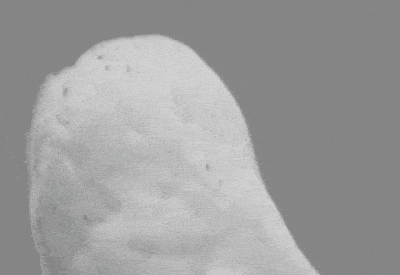 Like almost every other week, India's national pastime was in the limelight this week as well, though not for any matches or tournaments. Instead, cricket made headlines as the Board of Control for Cricket in India sold television and digital rights to the Indian Premier League T20 tournament for Rs 48,400 crore, or about $6.2 billion.
Disney's Star retained the IPL's television rights for the 2023-27 period for Rs 23,575 crore while Reliance Industries-backed Viacom 18 acquired the digital rights for Rs 23,758 crore.
The most notable aspect of the auction wasn't who won what but who didn't even try to win. Ecommerce giant Amazon, which was widely expected to stretch its rivalry with Reliance onto the cricket field, opted to drop out of the race. The Jeff Bezos-led company now says it would rather spend that money to expand its core business.
In another positive development, India could soon join a small group of nations with high-speed 5G services. The government said this week the 5G spectrum auction will begin from July 26 and conclude by the end of the month.
The 5G auction are unlikely to be as competitive as the 4G auction in 2010 when more than a dozen telecom companies operated in India. Now, the main battle will be between Mukesh Ambani's Reliance and Sunil Mittal's Bharti Airtel, with Vodafone Idea also hoping to make a mark.
The twist in the tale is that these telecom companies are against the government granting spectrum to tech companies such as Tata Consultancy Services for their captive use. That battle will play out for another few weeks.
Other Headlines
India's Wholesale Price Index (WPI) hits a new high in May at 15.88% from 15.08% in April

India's Consumer Price Index (CPI) inflation eases to 7.04% in May from 7.79% in April

Rupee hits new all-time low of 78.22 against the US dollar

India's trade deficit jumps to record $24.29 billion for May 

RBI lifts business restrictions imposed on Mastercard

Adani group's debt rises 40% to Rs 2.21 trillion in FY22

Rakesh Jhunjhunwala-backed Akasa Air takes delivery of first Boeing 737 Max aircraft

Foxconn's Bharat FIH gets SEBI nod to float Rs 5,000 crore IPO
The Week Ahead
The government will release FDI inflow numbers for April.

India's domestic air passenger traffic numbers for May will give an indication of the state of the airlines.

The GST Council will hold its 47th meeting, in Srinagar.

The RBI will release the minutes of the monetary policy committee's meeting held on June 6-8.
Until next week, happy investing!
———–
Interested in how we think about the markets?
Read more: Zen And The Art Of Investing
Check out our "Investor Education Originals" on Youtube and get smart about investing.
Start investing through a platform that brings goal planning and investing to your fingertips. Visit kuvera.in to discover Direct Plans and Fixed Deposits and start investing today.
#MutualFundSahiHai #KuveraSabseSahiHai!