In this edition, we talk about Mukesh Ambani making way for his son Akash and daughter Isha to head two Reliance group verticals as he sets the first phase of his succession plan in motion. We also talk about the Adani group's foray into the copper business and the reclusive billionaire Pallonji Mistry, who bid adieu to the world.
Welcome to Kuvera's weekly digest on the most critical developments related to business, finance and markets.
tl;dr Hear the article in brief instead?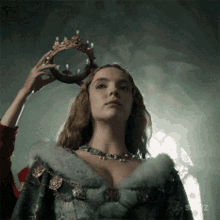 Bal Thackeray and Dhirubhai Ambani were both shrewd men. But they both made one cardinal mistake. Neither put in place a robust succession plan, before they died.
Thackeray promised to never impose his son Uddhav or grandson Aditya on the Shiv Sena, and Ambani never left a will to divide up his business empire.
These proved to be costly mistakes or errors of judgement. Uddhav and Aditya Thackeray both lost their jobs last week thanks to a successful coup d'etat by the upstart Eknath Shinde, aided by the Bharatiya Janata Party. While Maharashtra has a new chief minister, the Shiv Sena sees a bleak future ahead.
And the bitter feud between Ambani's sons, Mukesh and Anil, in the wake of his demise is too well known. Mukesh clearly does not want history to repeat itself, and has put in motion the first phase of what could become a multi-phased succession plan at conglomerate Reliance Industries Ltd.
This week, he appointed son Akash to head the board of the telecom arm Reliance Jio. He is also likely to name Akash's twin, Isha, as the chairperson of the fashion and retail arm Reliance Retail.
The move is significant not only because it signals that Mukesh Ambani, India's richest man, is ready to pass on the mantle of his multi-billion-dollar business empire to his children, but also because it could pave the way for the separate listing of three group verticals—telecom, retail, and energy, which has been discussed for a while now.
To be sure, the elevation of the Brown University graduate Akash or the Yale and Stanford alumna Isha were not totally out of the blue. The move has been speculated for some time as both have been intimately associated with the two businesses they are now heading for a few years now.
Will Ambani's succession plan work without a hitch? We don't know that yet, but we will surely tell you when we do.
So long, Mistry and Leonardo
While we wish Ambani the best of health and many golden years ahead, two billionaires—Pallonji Shapoorji Mistry and Leonardo Del Vecchio—bid the world adieu in the week gone by.
Mistry, the India-born Irish businessman of Parsi descent, was 93. The reclusive billionaire died in his sleep at his residence in Mumbai, the city his construction behemoth, the Shapoorji Pallonji Group, has been instrumental in building over the last 150 years.
Apart from being a construction magnet, Mistry was also the single-biggest shareholder (18.3%) in Tata Sons, the main holding company of the $103-billion diversified Tata Group. Mistry was known as the 'phantom of Bombay House' for his inconspicuous but very powerful presence at the Tata Group headquarters.
While Mistry inherited his father's fortune, which he managed to multiply over the decades, 87-year-old Italian billionaire Del Vecchio was born to an impoverished family from Barletta, and had to spend his early years in an orphanage as his widowed mother could not afford to feed him.
In just one generation, the founder and chairman of EssilorLuxottica, which owns marquee brands such as Ray-Ban and Oakley, managed to build a fortune in excess of $24 billion, employing nearly 78,000 people and owning more than 8,000 stores across the world.
Mistry and Vecchio may have had very different beginnings, but they both had one admirable trait in common—a steely resolve to succeed, against all odds, for that is what it took to succeed back in the day.


What really is Adani's game plan?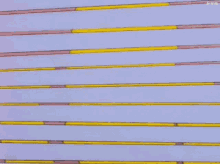 Talking of a steely resolve, Gautam Adani does not seem to be short of it himself. After entering the cement business by acquiring Swiss giant Holcim's India business, the Adani Group is now setting up a greenfield copper refinery for the production of 1 million tonnes per annum of refined copper in two phases.
Kutch Copper Ltd, a subsidiary of Adani Enterprises, has already raised debt of Rs 6,071 crore from a consortium led by State Bank of India (SBI), for the first phase of the project, which will be located in Mundra in Gujarat. Along with SBI, the consortium comprises Bank of Baroda, Canara Bank, EXIM Bank of India, Indian Bank, Punjab National Bank and Bank of Maharashtra.
While Adani is taking a bet on the copper sector, the Vedanta Group led by Anil Agarwal has put its Tamil Nadu-based Sterlite Copper plant on sale. The unit has been entangled in various legal and environmental issues in the southern state, which has led to protests with several people losing their lives.
In its sale pitch, Vedanta said that the beleaguered unit contributed to 40% of the country's demand of copper, making it a "national asset". That is indeed a strong pitch. But given its chequered history, the plant is unlikely to see any serious investor interest.
Banking on a bright future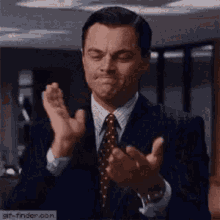 India's banks may have put the worst of the bad loan crisis behind them. At least that is what the financial stability report of the Reserve Bank of India (RBI) has said. 
The banking regulator said that India's lenders were helped by policy support, including regulatory dispensations, which helped them navigate the ravages of the COVID-19 pandemic and helped improve their asset quality. The RBI said that the gross non-performing assets (GNPA) ratio of banks declined to a six-year low of 5.9% in March 2022 from 7.4% in the previous year. 
While this may be good news, banks may again see their GNPA ratio rise to 6.2% if the economic environment worsens to a medium or a severe stress scenario, the central bank said. It also warned that the figure could go as high as 10.5% by March 2023 in the worst-case scenario.
Market Wrap
India's stock markets took a breather this week and closed almost flat. But it was of little comfort as the April-June period has been the worst quarter for the Indian markets since the Covid-19 pandemic began in early 2020, as investors fretted over central bank action on interest rates to tame inflation.
The April-June quarter saw the benchmark indices Sensex and Nifty fall more than 9.5% each, clocking their worst performance since the March 2020 quarter, when the market had tanked owing to the sudden national lockdown. Foreign institutional investors sold Indian equities worth $13.81 billion in the quarter till June 29, the biggest outflow since at least 2008. The Nifty Smallcap 100 and the Nifty Midcap 100 lost 19.1% and 10.9%, respectively, in the quarter.
The week gone by was particularly bad for food delivery company Zomato, which saw its counter slide by more than 15.3% following the announcement of the all-stock deal to acquire quick delivery service Blinkit for Rs 4,447 crore. Analysts say the deal could add to Zomato's woes of high operating losses, as it struggles to figure out its unit economics and turn profitable.
The top Nifty stocks that were in the green this week included ITC, L&T, Hindalco, Ultratech Cement and NTPC. The top Nifty stocks that were in the red this week included Indian Oil Corp, Titan, Indiabulls Housing, Bajaj Auto and Vedanta.


Other headlines
US economy contracts in Q1, sparks recession fears
India's gross GST collections for June rise 56% year on year to Rs 1.45 trillion
Govt increases import duty on gold to 15% from 10.75%
Govt imposes export tax on petrol, diesel; windfall tax on local crude oil
India's PMI manufacturing index at nine-month low as factory growth slows
Govt keeps interest rates on small savings schemes, PPF unchanged for the quarter ending September 30.
Until next week, happy investing!
———–
Interested in how we think about the markets?
Read more: Zen And The Art Of Investing
Check out our "Investor Education Originals" on Youtube and get smart about investing.
Start investing through a platform that brings goal planning and investing to your fingertips. Visit kuvera.in to discover Direct Plans and Fixed Deposits and start investing today.
#MutualFundSahiHai #KuveraSabseSahiHai!