In this edition, we talk about the rise of Rishi Sunak and the fall of Parag Agrawal, the multi-billion-dollar Tata-Airbus deal, the RBI's upcoming MPC meeting, and the goings on at the CCI, EPFO and Reliance Industries. 
Welcome to Kuvera's weekly digest on the most critical developments related to business, finance and markets.
tl;dr Hear the article in brief instead?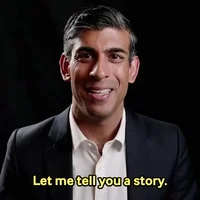 "Power will go to the hands of rascals, rogues, freebooters; all Indian leaders will be of low calibre and men of straw," former British Prime Minister and Conservative Party leader Winston Churchill is believed to have once said. "They will have sweet tongues and silly hearts. They will fight amongst themselves for power and India will be lost in political squabbles. A day would come when even air and water would be taxed in India."
Whether or not Churchill actually said these words, his utter disdain for Indians was well known. Scarcely would he have imagined that less than six decades after his passing, not only would an Indian-origin politician—Rishi Sunak—be leading the Conservative Party, but would also occupy No. 10 Downing Street as the UK's prime minister. 
Not only is Sunak one of the youngest British prime ministers, the 42-year-old is also one of the wealthiest to have occupied the iconic Westminster City home. As the son-in-law of Infosys founder NR Narayana Murthy, Sunak shares a $823 million personal fortune with wife Akshata, who is one of the promoter shareholders of India's second-biggest IT services exporter. 
That makes Sunak richer than King Charles and, frankly, tells you everything you may want to know about the changing power dynamics of global politics where old money must make way for first-generation wealth. 
Just as Sunak entered one of the world's most famous doorways, another Indian and fellow Stanford alum Parag Agrawal was shown the door, and rather unceremoniously at that, as billionaire Elon Musk finally completed his takeover of microblogging site Twitter and fired its top executives. 
Agrawal, the IIT-trained chief executive officer at Twitter, was ousted along with another Indian-origin executive, legal head Vijaya Gadde, general counsel Sean Edgett and chief financial officer Ned Segal. 
As part of the $44 billion takeover, Twitter shareholders will be paid $54.20 per share and the social media site will go private and delist from the New York Stock Exchange. 
But the real billion-dollar question dominating social media discourse is, will former US president Donald Trump be allowed back on Twitter? 
We'll ask Musk, and let you know. Pinky promise! 
Tata-Airbus team up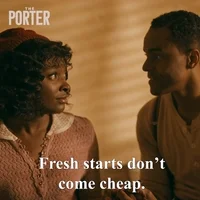 But don't count old money out just yet, for it still does help you win multi-billion-dollar contracts. 
A joint venture between Indian conglomerate Tata Group and European aviation major Airbus has won a $22 billion contract to manufacture and supply 56 C-295 transport aircraft to the Indian Air Force. This is for the first time the defense ministry has entrusted a private company—Tata Advanced Systems Ltd—to make an entire military aircraft. 
But its size is not the only reason why this deal is significant. The new project is expected to create as many as 15,000 skilled jobs and provide indirect employment to another 10,000 people. Moreover, the new facility will come up at Vadodara, in Prime Minister Narendra Modi's home state of Gujarat, just months before it goes to polls. 
This is, in fact, the second big project to come to Gujarat in as many months, after billionaire Anil Agarwal-led Vedanta Group inked a joint venture with Taiwan's Foxconn to set up a Rs 1.5 lakh crore semiconductor facility. 
This is an important step toward setting up an indigenous military-industrial complex in India on the lines of the US and Europe. But most importantly perhaps, the Tata-Airbus deal is a blow to the government-owned Hindustan Aeronautics Ltd (HAL), which has had a monopoly when it comes to making military aircraft in the country. While HAL has an order book that should keep its workers busy for years to come, if the private sector does make significant inroads into defense manufacturing, it may find it hard to compete. 
Das & Co meet again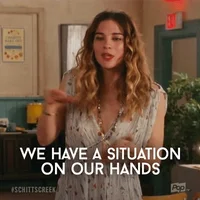 The Reserve Bank of India (RBI) is in firefighting mode. On November 3, the central bank will hold an additional meeting of its six-member Monetary Policy Committee (MPC), presumably to prepare a report on its failure to keep retail inflation below its target of 6% for three consecutive quarters. 
The meeting comes after retail inflation accelerated to 7.4% in September from 7% in August. Typically, the MPC meets once in two months and takes a call on raising or lowering interest rates, or, well, doing nothing about them. 
The RBI's flash meeting comes as inflation has remained above its upper tolerance limit of 6% for nine months despite the MPC raising interest rates by 190 basis points since May this year.
Will governor Shaktikanta Das and his team go in for another rate hike? We cannot be entirely sure, but don't rule that possibility out. But more than a rate hike itself, the central bank's commentary will be keenly watched as it could signal the trajectory Das & Co will take in the coming quarters.
CCI's Googlies
While the RBI tries to get a grip on inflation, India's anti-trust regulator, the Competition Commission of India (CCI), has been making news for entirely different reasons. 
The CCI imposed a Rs 936.44 crore fine on Google—the second in a week—for "abusing its dominant position" with respect to its Play Store policies. This follows a Rs 1,337 crore fine it imposed on Google on October 20. 
The CCI said that in asking app developers to exclusively use the Google Pay Billing System, the US tech giant was abusing its dominant position. In its earlier order, the CCI had held Google guilty of abusing its dominant position in multiple markets in the Android mobile device ecosystem.
Google will certainly appeal against both these orders and we can expect another major legal battle in the offing.
The regulator though has been facing problems of its own, with its proposed merger with the National Anti-profiteering Authority (NAA) facing hurdles. A newspaper report said that a month before the NAA's term is to expire, the CCI is facing administrative challenges which include lack of infrastructure and funding and differences in how the investigating arms of the two bodies are designed. 
Everybody wants to lend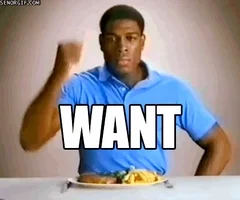 India's second-richest man and Reliance Industries chief Mukesh Ambani now wants to open another front to challenge his fellow Gujarati billionaire Gautam Adani. 
Ambani's RIL plans to list its financial services arm Jio Financial Services Ltd in a move that will kickstart his conglomerate's planned listing of all its major verticals. Ambani is perhaps trying to pre-empt a similar move by Adani, who is looking to list his non-banking finance company Adani Capital by 2024. 
Another billionaire, Sajjan Jindal, is following suit. Jindal's JSW Group is foraying into lending with Rs 400 crore investment in a captive NBFC. With new-age fintechs like Flipkart co-founder Sachin Bansal's Navi and Vijay Shekhar Sharma's Alibaba-backed Paytm looking to also get a pie of the lending market, it certainly looks like another battle royale is going to play out in the Indian consumer credit market very soon.
Will these new entrants manage to upstage behemoths like HDFC and Bajaj Finserv? We'll wait and see.
EPFO's Vision Plan
The Employee Provident Fund Organisation (EPFO) will meet next week to draw up a plan for the next 25 years. 
The state-managed pension fund will deliberate on rolling out new social security products like healthcare, maternity and disability-focussed solutions and age-differentiated savings plans and on expanding its coverage. 
According to news reports, the EPFO is looking to slim down its organisation and draw all workers into its safety net. It is also considering setting up its consultancy services in Latin America and Africa, and plans to appoint global experts to head its various verticals. 
Looks like the boring old EPFO could soon get a facelift. We're certainly excited, are you?
Market wrap
This was the Diwali week and the benchmark Sensex and Nifty started Samvat 2079 on Monday with gains of about 0.9% each. The markets remained upbeat in the holiday-truncated week, closing firmly in the green on Friday. 
Among the week's top gainers were Axis Bank, JSW Steel, Power Grid Corp, NTPC and ONGC. Other gainers included GAIL India, Maruti Suzuki, Bharat Petroleum, Bharti Airtel and Dr. Reddy's Laboratories. 
Among the counters that lost the most value this week were Asian Paints, IndusInd Bank, Bajaj Finance, Bajaj Finserv and Zee Entertainment. Some other stocks that left their investors poorer included Hindustan Unilever and Yes Bank.
Other headlines:
US GDP rises 0.6% in Q3, after contracting in Q1 and Q2
ECB raises interest rates by 75 basis points to fight inflation
Apple Q4 revenue misses forecast in key categories such as iPhone and services
Facebook parent Meta's revenue, profit fall; shares slump

Amazon shares sink 20% after weak guidance for October-December

ICICI Bank Q2 standalone profit jumps 37% year on year to Rs 7,558 crore

SBI Card Q2 profit soars 52% to Rs 526 crore on low provisions

Dabur to buy 51% stake in Badshah Masala for Rs 587.5 crore

Finance ministry extends ITR filing deadline for companies till 7th November 
The week ahead
Bharti Airtel, Larsen & Toubro, Adani Enterprises, Adani Ports, Adani Transmission, Kotak Mahindra Bank, Nykaa, HDFC and Hero MotoCorp are among the companies that will announce quarterly earnings.
All eyes will be on the off-cycle meeting of RBI's monetary policy meeting

.
Until next week, happy investing and a very happy Diwali!
———–
Interested in how we think about the markets?
Read more: Zen And The Art Of Investing
Check out our "Investor Education Originals" on Youtube and get smart about investing.
Start investing through a platform that brings goal planning and investing to your fingertips. Visit kuvera.in to discover Direct Plans and Fixed Deposits and start investing today.
#MutualFundSahiHai #KuveraSabseSahiHai!