In this edition, we talk about the Esaar Group's multi-billion dollar bid to get back to the steel sector and other sunrise industries and Religare's quest for a fresh start. We also talk about the government's move to tighten the noose around the cryptocurrency sector and SEBI's missive to the mutual fund industry.

Welcome to Kuvera's weekly digest on the most critical developments related to business, finance, and the markets.  
tl;dr Hear the article in brief instead?  
"Always remember what the old man said, tu game mein rahega bhai, until you're dead!"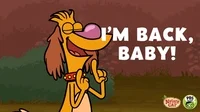 These light-hearted lines were penned and sung by veteran Bollywood actor-director Satish Kaushik, who passed away on Wednesday following a heart attack.
Kaushik, known for his sense of humour, was in the business of making movies and selling dreams. The Ruias of Essar Group are into businesses far more mundane, but it appears they swear by the late filmmaker's dictum and want to remain in the game, for the long haul.
After bowing out of legacy businesses like steel, telecom and oil refining, the Essar Group is now coming back to the steel business with a $8 billion investment. If recent news reports are to be believed, the Ruias are setting up a steel plant in Saudi Arabia and two iron pellet plants—one each in the Indian state of Odisha and in the US.
In September last year Essar had said that it was making the biggest foreign direct investment in Saudi Arabia and that it hoped to commission its $4 billion steel plant in the kingdom by the end of 2025.
But this is not where Essar's ambitious plans end. The $15 billion conglomerate said last month that it was going to set up a liquified natural gas facility at Hazira in Gujarat. On top of this, in its second coming, Essar plans to focus on clean energy, infrastructure and IT solutions, as it seeks to re-emerge from the shadows following a three-year-long deleveraging exercise that saw it pay off loans of more than Rs 2 trillion (about $25 billion).
So, will this be a happy second coming for the Essar Group? We can't predict what the future will hold for the Ruias, but one thing is near certain, win or lose, they will remain in the game!
Religare's return
While the Ruias are looking ahead after setting their house in order, the after-effects of the past alleged misconduct by another prominent business family—the Singh brothers of erstwhile Ranbaxy fame—are still being felt.
Financial services firm Religare Enterprises, which was once led by Malvinder and Shivinder Singh, said this week its subsidiary Religare Finvest had completed a one-time-settlement with 16 lenders by making a Rs 400 crore payment well in advance of the three-month deadline within which it was required to do so.
This final payment marks the closure of all the major outstanding issues that Religare has had to face. The financial services company has paid more than Rs 9,000 crore to its lenders over the past five years after the new management took charge.
Religare Finvest says now that the settlement is done, it is eyeing new businesses. It is planning to acquire an insurance aggregator, an asset reconstruction company, venture into alternative investment funds, insurance broking and into digital wealth management.
Like Essar, it looks like Religare too plans to remain in the game. And to that, we say yay!
Virtually out of the game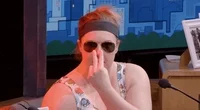 Meanwhile, the government seems to be further tightening its noose around the cryptocurrency industry. After making it prohibitively tax inefficient to trade in cryptocurrencies from India, the government has now said that India's money laundering laws will apply to trade in cryptocurrencies.
The exchange between virtual digital assets and fiat currencies, the exchange between one or more forms of virtual digital assets and the transfer of digital assets will be covered under money laundering laws, the government said. The safekeeping or administration of virtual digital assets and the participation in financial services related to the offer and sale of virtual digital assets will also be covered, it added.
While the Reserve Bank of India wants cryptocurrencies banned, as it thinks they are a Ponzi scheme, the government has yet to finalise legislation and regulations pertaining to cryptos.
And what will be the net impact of these new changes? Extending India's money laundering rules to cryptocurrencies will give authorities greater power in monitoring the transfer of these assets beyond the country's borders.
So, is this the end of the road for cryptocurrencies in India? Perhaps not yet, but it is certainly another proverbial nail in the coffin.
SEBI's warning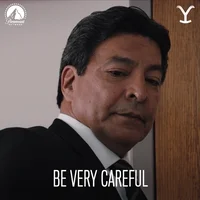 The capital market regulator seems to be tightening the noose around mutual funds that promise the moon. The Securities and Exchange Board of India (SEBI) has asked mutual funds not to promise high returns and to comply with code regulations.
The warning comes even as inflows into equity mutual funds jumped 25% sequentially to Rs 15,686 crore ($1.91 billion) in February, the highest in nine months, data from the Association of Mutual Funds in India (AMFI) showed.
In a letter sent out on March 3, SEBI noted that it has seen some advertisements where some mutual funds have assured investors in pamphlets and brochures with a fixed sum of money if opted for a systematic investment plan (SIP) and systematic withdrawal plan (SWP).
The regulator has directed AMFI to stick to the approved advertisement code as part of its mutual fund regulations. SEBI also noted that illustrations provided in the advertisements, presentations, brochures and pamphlets would lead investors to believe that they will receive fixed returns on their investments. It said that some mutual fund brochures and illustrations are giving the impression that returns are assured if someone starts a SIP and then after three or so years, starts an SWP.
Change of guard
Talking about mutual funds, Axis Asset Management Company has appointed B. Gopkumar as chief executive officer and managing director. Gopkumar, presently the MD and CEO at Axis Securities, replaces Chandresh Nigam, who leaves the fund house after a 14-year stint.
Axis AMC is also bringing on board former Credit Suisse executive Ashish Gupta as chief investment officer (CIO). Before Gupta's appointment, Axis AMC did not have a CIO. The investment team was led by Jinesh Gopani and R Sivakumar.
Market Wrap
Both the benchmark indices—Sensex and the Nifty—lost about 1.3% this week, as investors worried about the extended stretch of interest rate hikes in the US as well as India.
Among the Nifty stocks that left their investors poorer over the past four trading sessions (the market was closed for one day on account of Holi) were Bajaj Finance, Mahindra & Mahindra, Kotak Mahindra Bank, Hindalco and ICICI Bank. Others that lost ground included Reliance Industries, SBI Life, State Bank of India, and Tech Mahindra.
Stocks that ended in the green included state-run companies NTPC, Power Grid Corp, BPCL, Coal India, Indian Oil and GAIL India. Bajaj Auto, Adani Ports, IndusInd Bank, Bharti Airtel, Adani Enterprises and ITC were the other gainers.
Other headlines
Citi names Bhanu Vohra as head of commercial banking in India
SeQuent Scientific scraps Tineta Pharma acquisition
Adani rout puts spotlight on billions flowing through Mauritius
GQG Partners may invest more in Adani companies, says founder Rajiv Jain
Reliance Jio subsidiary Radisys acquires Mimosa Networks for $60 million
Reliance Industries relaunches 50-year-old beverage brand Campa Cola
Byju's looks to raise $250 mn for test prep unit Aakash in pre-IPO funding
Lenskart in talks to raise $600 mn amid funding winter for startups
Interested in how we think about the markets? Read more: Zen And The Art Of Investing    
Watch here: Investing in focussed mutual funds
Start investing through a platform that brings goal planning and investing to your fingertips. Visit kuvera.in to discover Direct Plans and Fixed Deposits and start investing today. #MutualFundSahiHai #KuveraSabseSahiHai