In this edition,  we talk about former Mastercard chief Ajay Banga and YouTube's Neal Mohan. We also talk about the finance ministry flagging inflation as a concern, the RBI's and the US Fed's minutes, India Inc's expected salary increase in the coming financial year as well as Zee Entertainment chief Punit Goenka's bid to fend off insolvency proceedings against the company. 

Welcome to Kuvera's weekly digest on the most critical developments related to business, finance, and the markets.  
tl;dr Hear the article in brief instead?  
Yet another Indian could soon rise to the top echelons of one of America's best known institutions.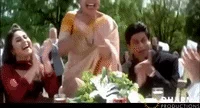 US president Joe Biden has nominated former Mastercard chief executive officer Ajay Banga as the president of the World Bank, as David Malpass, who had been appointed by his predecessor Donald Trump gets ready to demit office by June this year, much before his term is to end by April next year. 
Now Banga, the first Indian to be nominated to the role, is a well known commodity in USA Inc, so his nomination should not come as much of a surprise. Apart from having headed Mastercard, Banga is also known for his work in handling global challenges including climate change. 
Banga is at present the vice-chairman at US private equity firm General Atlantic which has invested more than $800 million in EV charging solutions, solar energy and sustainable farming. 
Banga, who retired from Mastercard in 2021, has had a three-decade experience and has been on the boards of several US companies and entities including Kraft Foods, Dow Inc and the American Red Cross. 
Needless to say, India is expected to support Banga'a appointment to head the 189 nation World Bank, as he joins the likes of International Monetary Fund's Gita Gopinath, Google's Sundar Pichai and Microsoft's Satya Nadella, who are some of the most prominent Indian American faces in the world of business and economy. 
Interestingly, Banga's appointment comes just as another American executive of Indian origin Neal Mohan has been appointed to head YouTube, which arguably remains the world's largest video streaming service. Mohan, who was the chief product officer at YouTube took over from Susan Wojicicki. 
While two Indian Americans were elevated to top positions, a third is vying another top job. Indian origin entrepreneur Vivek Ramaswamy threw in his hat to become the nominee of the Republican Party for the next US presidential election. Ramaswamy, 37, who has been dubbed as the "CEO of Anti-Woke Inc" by The New Yorker, has promised to make merit relevant again and to reduce America's dependence on China. 
So, will we see an Indian American becoming a US president anytime soon? We can't say that, but we will certainly update you as the race picks pace.
The Spanish little boy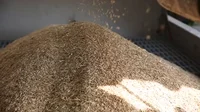 While Indians may be scaling new heights in the US, back home, the government seems to be struggling to contain inflation. 
The finance ministry on Thursday raised concerns about the possible impact of El Nino conditions on India this year, saying if recent forecasts came true, the country could see lower agricultural output and higher inflation.
El Nino, which means little boy in Spanish, can lead to lower rainfall during monsoon in India. If predictions are accurate, then monsoon rains could be deficient, leading to lower agricultural output and higher prices, the ministry said in its monthly economic review.
This, even as the agriculture ministry has projected a record wheat production of 112.18 million tonnes in the 2023-24 crop year. Food Corporation of India Managing Director Ashok K.K. Meena on Thursday said wheat procurement in the season starting mid-March would be normal at 30-40 million tonnes, notwithstanding threat from rising temperatures.
The finance ministry's alarm over inflation comes even as the Reserve Bank of India has been firefighting price rise. The Monetary Policy Committee (MPC) of the RBI raised the policy repo rate by 25 basis points to 6.50% at its February 2022 meeting.
Divided house
The RBI though seems to be a divided house on the question of how to tackle inflation. 
Minutes of the MPC's February meeting show that two of the six members feel that the full impact of the front-loaded policy tightening is yet to become visible. These two external members were of the view that excessive monetary tightening could stifle growth which is anyway moderating owing to a bleak global outlook. 
However, the minutes show that the hawks were mostly driven by the volatile vegetable price components. RBI Governor Shaktikanta Das, for instance, noted that the core inflation remains elevated and sticky, with Deputy Governor Michael Patra terming inflation the "biggest threat to the macroeconomic outlook".
The MPC has raised the short-term lending rate by 250 basis points since May last year. Incidentally, the minutes of the US Federal Reserve, also released this week, show that nearly all policymakers rallied behind a decision to further slow the pace of interest rate hikes at the US central bank's last policy meeting, but also indicated that curbing unacceptably high inflation would be the key factor in how much further rates need to rise.
So, will the Indian central bank go in for another rate hike this year? It might, if the hawks continue to dominate, but at some point they too may have to give way and the RBI could take a pause. 
We won't speculate on the RBI's next move, but promise to keep watching this space and keep you informed of whatever happens. 
Time for a carrot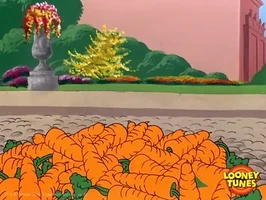 As inflation rises, salaries too must go up to keep pace with price increases. A new research report has said that Indian companies may raise wages by an average of 10.3% this year despite concerns about a global slowdown. 
Professional services firm Aon India said in its report that companies will need to pay more as they seek to retain talent amid some of the highest rates of attrition in the last 14 years. 
Employee turnover of 21.4%, changes in talent strategies, and a demand gap in the supply chain are pushing firms to offer double-digit pay hikes, the study by Aon India showed.
The report said that about 46% of Indian companies are ready to roll out double-digit hikes. Compared with the projected 10.3% hike in 2023, employees received an actual hike of 10.6% in 2022. The study analysed data across 1,400 companies from more than 40 industries.
Like we keep saying, if you are one of the lucky ones to get a good pay hike, don't blow all of it up. Be cautious with your money and invest it wisely. 
In troubled waters
The saga around Zee Entertainment Enterprises' decline seems to be getting longer. This week, the Mumbai bench of the National Company Law Tribunal (NCLT) admitted ZEE for insolvency resolution. 
In an order passed on Wednesday, the NCLT had allowed the plea of IndusInd Bank, a financial creditor to Zee, to admit the company under the Corporate Insolvency Resolution Process (CIRP). The NCLT also admitted a similar insolvency petition against Essel Group's Siti Networks by IndusInd Bank. 
A day after the NCLT's decision, the company's managing director and chief executive officer, Punit Goenka, moved the National Company Law Appellate Tribunal (NCLAT), seeking relief against the order.
Goenka's office said he was taking all necessary steps to protect the interests of Zee stakeholders and achieve timely completion of the proposed merger with Culver Max Entertainment (formerly Sony Pictures Networks India).
"Zee is a debt-free and financially strong company, and believes in value creation for its stakeholders," the statement said.
To be sure Goenka does have a point as ZEE has clocked a profit recently. The company posted a consolidated net profit of Rs 24.3 crore on revenue of Rs 2,111.2 crore for the December quarter of FY23. For the first nine months of the year, net profit came in at Rs 243.8 crore, while revenue stood at Rs 5,985.3 crore, its results showed.
Legal experts say that the admission of insolvency proceedings against ZEE will delay its proposed merger with Sony by at least three to six months. Little wonder that following the development the ZEE stock tanked by as much as 14% intra-day on Thursday, before recovering a bit on Friday. 
Market Wrap
This wasn't a particularly great week for the markets as both the benchmark indices- the 30-share Sensex and 50-script Nifty- ended the last five days in the red. 
While the Nifty was down more than 2.1%, the Sensex ended the week lower by 2.4%. 
Among the stocks that left their investors poorer were Indiabulls Housing and Zee Entertainment, both of which lost more than 10%. Others that lost significant value included pharma major Cipla, automaker Mahindra and Mahindra, IndusInd Bank, Vedanta, JSW Steel, Titan and Bajaj Finserv. 
Among the stocks that ended the week in the green, in a sea of red were GAIL India, NTPC, ITC, Yes Bank, Ultratech Cement and Coal India. 
Other headlines
Adani Group to hold Asia fixed-income investor roadshow next week
HDFC Bank raises $750 million in dollar bond sale
Netflix cuts prices in some countries to boost subscriber numbers
Adani Power to supply electricity to Bangladesh at a reduced price 
Boeing stops deliveries of 787 Dreamliner jets
UN votes for Russia to leave Ukraine, India abstains
China to overtake US as world's largest economy 
Oman opens airspace to Israeli planes
Until next week, happy investing!
Interested in how we think about the markets? Read more: Zen And The Art Of Investing    
Watch here: All about sectoral and thematic funds
Start investing through a platform that brings goal planning and investing to your fingertips. Visit kuvera.in to discover Direct Plans and Fixed Deposits and start investing today. #MutualFundSahiHai #KuveraSabseSahiHai