When it comes to celebrations, no one does it better than us Indians. May it be weddings or festivals, grand is always the theme. Therefore, it is no surprise that the country is getting ready for an epic festive season. 
After spending nearly 2 year in restrictions and lockdown due to Covid, everyone is more than ready to get some well deserved family and friends time.
But, this is also the time where people neglect their finances the most. Because, festivities are such an emotional and sentimental part of our culture, people don't see the festive expenses in the same light they see other day to day expenses. 
This is the time that can cause a major financial burden and disrupt your financial stability. Especially since people are leaving no stone unturned and going all out with their expenses. 
Therefore, it is of utmost importance to take certain precautions and approach this year's festivities with a financial plan.  
Here are five ways you can manage your expenses this festive season;
1. Make a festive budget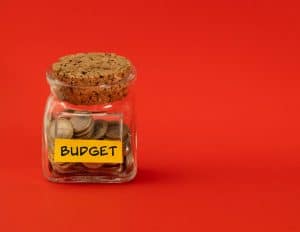 This is the most important step for the upcoming festivities. Make a list of all your expenses including travel cost, clothes, puja expenses, gifts and any other expense that you might incur. Add every little expense for you and your family. 
Then draft a budget and allot a specific amount to each expense. Be realistic with your numbers. Once you have your expenses listed down, you can now see how to be economical and smart about your spendings. 
For example, 
Check your travel tickets in incognito mode

Check for any credit card cashback offers on certain products or services

Visit local thrift stores for some cheaper bargains

Buy certain things in bulk if that's economical for you

Use those coupons and vouchers that you get from various portals
2. Be smart about planning your gifts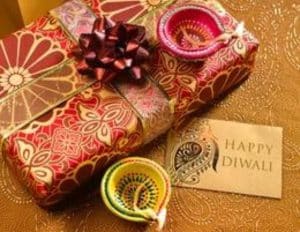 Festive season is also a major gifting season and we Indians don't take gifting lightly. But, before deciding to buy expensive gold jewelry for everyone, pause. 
Think about all the gifts you have received over the years, realistically most of them are probably lying around collecting dust on some shelves. 


Instead of giving people expensive things that are going to collect dust. Give them things that will be useful to them. 
You can even ask people what they want to be gifted, at least with your close family and friends you can ask them what they need and give them that. They will appreciate and cherish it more than some random thing that you find valuable but they don't. 
Similarly, for yourself, you can make a list of things that you need and send it to your family and friends to pick and gift them to you. This will also save them the hassle for both parties to decide what to give each other. 
Once you have a list of items that you need for gifting, you can plan how to get them at the cheapest price. 
3. Reuse & recycle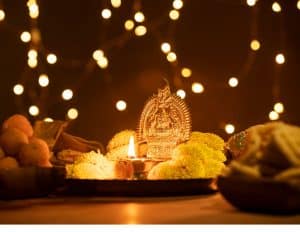 Apart from being environmentally sustainable, reuse and recycle also works wonders for your finances. 
Once you have your festive budget ready, it's time to prioritize your expenses and buy the most important items first. Then you can think about ways to cut costs, things like older festive clothes, decor and other accessories can be easily reused. 
Similarly, there are other things like gift bags, packaging materials etc that can be recycled. Anything that does not needs to be new, should be reused or recycled for both the environment and your wallet. 
4. Approach festive sales with caution
As the festive season rolls around, so does the plethora of festive sales. Everywhere you look there is a sale going on with attractive offers and discounts.
This is the time to be cautious and stay away from impulsive shopping. Maintain an extensive shopping list of everything you need before the shopping season starts. Once sales are on, only buy things that are on the list and resist the temptation to buy additional items. 
Since festive sales go on for some time, they can completely derail your spending budget if you are not careful. 
5. Always prioritize larger financial goal
While it is nice to be in a celebratory mood during the festive season, it is important to remember your financial end goals. Not keeping an eye on your expenses and being impulsive with your spendings can affect your long term financial goal. 
Keep your regular SIPs and other investments going, and ensure your financial stability is maintained while making festive spending decisions. 
The end goal here is to be mindful about the financial burden of back to back festivities and  not get carried away in the festive fever.  
Pro tip: The best way you can start your festive budget is by starting a short term goal based investment. You invest a fixed amount for a certain period and reap the benefits at the end. 
Read more: Zen And The Art Of Investing
Watch/hear on YouTube: SIP, the right start to your dreams