Switching Mutual Funds: An Overview
When transferring funds from one investment plan to another, the funds are switched. Investors can switch mutual funds between two separate schemes in which money is taken from fund A via a sell order and invested in fund B via a purchase order. However, switching in and out of mutual funds is a major obstacle when investing. Continue reading to learn how to switch from one fund to another.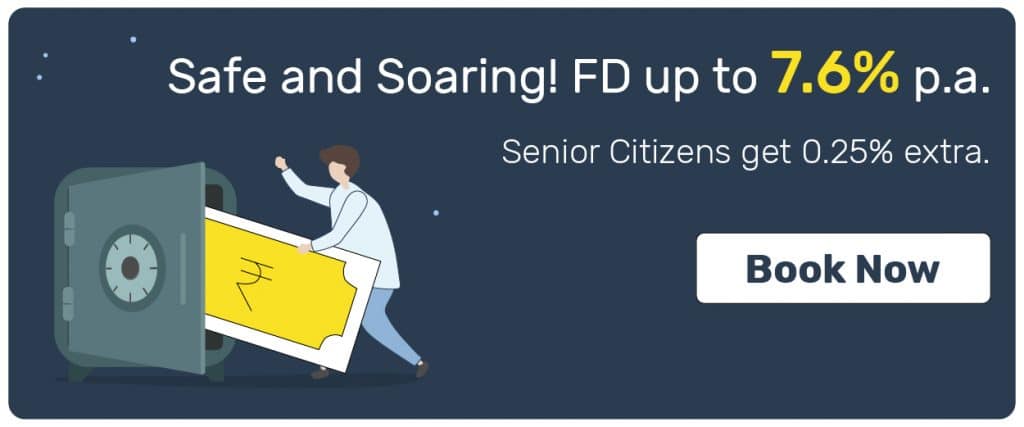 What Is The Meaning Of Switching Mutual Funds?
Switching is the process of moving all or a portion of your investment from one mutual fund scheme to another.Switching fund houses are referred to as "Switch-in, Switch-out," when you transfer your mutual funds from one fund house to another. In this situation, you must first acquire units in the fund target and then redeem units from the fund source. Exit fees and capital gain payments are also included.
Switching inside the same fund firm requires switching between schemes or from a regular to a direct plan, as we've seen in prior examples. Regular plans and direct plans vary in that regular plans contain commissions you pay to a qualified broker, whereas direct plans do not. 
When Should You Consider A Mutual Fund Switch?
Switching funds can happen for a variety of reasons, including a shift in investor objectives, poor performance of the present fund scheme, or a desire to manage mutual funds on their own. However, it's crucial to consider if your fears are actually justified before making any choice regarding switching mutual funds.
The following possibilities are possible:
If you wish to go from equity to debt funds, or the other way around.

If you're switching from regular to direct funds.

If you want to select a fund with higher returns.

When switching from growth to dividend funds.
A switch may be requested by completing a switch form or sending a letter containing switch details. Investors must select a mutual fund scheme, strategy, and unit switching option.
How To Switch Mutual Funds?
Switching Within The Same Mutual Fund Scheme:
You must fill out a switch form if you want to change mutual fund houses. Specify the units to be transferred from the current mutual fund scheme to the destination fund scheme in that switching form. Both switch-in and switch-out must meet the requirements for the minimum investment amount. The effects of exit load and capital gains tax must be taken into account while switching. The settling term for a switch within the same fund house is not problematic.
Switching To A Different Mutual Fund Scheme:
You are essentially selling your investment in one mutual fund and investing it in another fund when you change to a new mutual fund scheme. You can submit a redemption request from the initial amount and wait for the funds to arrive in your bank account. Before redeeming assets, take tax ramifications and exit loads into account. After obtaining credits from the first mutual fund, complete the application for the mutual fund scheme where you want to reinvest the revenues.
Steps For Switching Regular to Direct Mutual Fund Scheme
If you're certain that switching from a regular plan to a direct plan is what you want to do, it's simple to transfer funds online and offline.
Online Method – Through AMC's Website
Prior to engaging in any online mutual fund transactions, confirm that you have registered with your asset management company.
Step 1: Sign in to your account. Verify your mutual fund's status.
Step 2: Visit the "Transaction" Page. You can buy, exchange, or redeem money here. Choose the "Switch" option, then select the new plan you wish to join. Make sure the plan contains "Direct" in the name if switching from regular to direct.
Step 3: Your fund house will get a notice along with the modification request.
Step 4: As long as you make the request before 3 pm, units for sums under 2 lakhs will be transferred the same day. The process of allocating units takes a day for sums of more than 2 lakhs. It is important to realise that while your money begins to operate right away, the actual transfer of units from your source scheme to your target scheme takes three days.
Step 5: Log in after 4 days to see if your plan's status has been altered in accordance with your request.
You can also switch funds easily, safely and securely using online portals such as Kuvera.
Step 1: Log in to Kuvera and create an account with all the required information.
Step 2: Observe the steps under the Import Portfolio tab. You can start placing orders in the same folios as your current regular and direct plans right away when the system read and process your Consolidated Account Statement.
Step 3: Click "Manage Funds" on the "Portfolio" tab to get started. " Select "Switch" to begin the process of switching.
You must follow the same procedure as previously, just in person, to transfer money offline.
Step 1: Visit the office of your mutual fund
Step 2: Request a transaction-switch form and complete it with all the necessary information, including the name of your fund, your folio number, and the target scheme you wish to convert to.
Step 3: Submit the form.
Step 4: After your request has been processed, the fund house will contact your registered email address with the updated account information.
Switching Between Mutual Funds: Important Considerations
As mutual fund transactions are subject to capital gains tax, you will incur either short-term or long-term capital gains tax. When transferring from an old fund to a new one or across schemes, this is considered a redemption. For example, if you decide to switch from the regular plan to the direct plan, you must pay capital gains tax. In this instance, the process of switching is deemed redemption, and so tax is imposed. The following table displays the tax rates for long-term and short-term funds:
| | | |
| --- | --- | --- |
| Fund type | Holding period | Capital Gains Tax Rate |
| Equity fund | Short term – Less than 1 year | 15% |
| Equity fund | Long term – More than 1 Year | 10% |
| Debt fund | Long term – 3 years and above | 20% with indexation |
| Debt fund | Short term – Less than 3 years | As per Income tax Slab rates |
This is a percentage of the investor's chosen mutual fund unit's NAV (Net Asset Value). If you sell or redeem mutual fund units, an asset management company will charge you a fee. Therefore, the AMC will subtract the exit load charge when you want to sell a mutual fund unit and will credit you the remaining amount. If you're considering switching mutual funds, think about the exit load you would incur if you sold the fund before 12 months.
Due Diligence And Documentation
Investors in direct mutual funds are responsible for all documentation and due diligence. This profile includes timely KYC filings as well as an examination of investment plans. The investor is consequently required to be well-versed in the filing deadlines and related paperwork.
As you change mutual funds, be sure to have a proper asset allocation strategy in place and choose a good fund plan that enables you to properly diversify. Before making a decision to switch funds, consider the performance of the funds over a period of time.
If you invest in a mutual fund with a lock-in period, such as the Equity Linked Savings Scheme (ELSS), you will be unable to modify your investment for three years. You cannot recover your initial investment, but you can cancel a standing instruction at any moment.
Switching from one fund to another can be done manually or electronically. You can switch between mutual funds at any time and for any proportion. Although the decision is entirely yours, you should consider the additional tax and exit charges you would incur if you choose to transfer.
Conclusion
Switching mutual funds allow investors to move across funds. This ability to move funds might be useful for investors who want to keep their options open. Investors can change mutual funds without selling their shares or incurring capital gains taxes, allowing them to alter their investing strategy. A switch fund investment group pools money from many investors to purchase stocks, bonds, and short-term debt. The portfolios of mutual funds are their holdings. The assets and earnings of the fund are distributed to investors who purchase shares. Investors either make or lose money.
FAQs
How Much Do I Need to Switch?
You can switch mutual funds in your existing portfolio entirely or partially. However, because the switch is a reinvestment, your money may be liable to capital gains tax and an exit load. As a result, it is recommended that you convert your funds in full only when there is no exit load or capital gains tax applicable to your assets.
Why Do I Need To Consolidate My Portfolios?
It is advisable that you reassess your portfolio's investments after the process of switching is complete. This will assist you in evaluating and revising the way you allocate your funds. In some circumstances, you could come to the realisation that you own too many portfolios. This can be a result of the money you have invested directly through different distributors or websites. You can better focus on money allocation with the aid of portfolio consolidation, which will also show you how your investments are doing in relation to your financial objectives.
Why Do I Need To Reassess My Portfolio?
It is usually advisable to evaluate your portfolio's performance after making the switch. You wouldn't want to have too many funds exposed to the same equities or company or a fund that is performing poorly. If you need assistance reviewing your portfolio, you may always see a financial advisor.The majority of direct mutual fund platforms furthermore provide an online financial advising system to aid you in solving the issue. The process of switching mutual funds is quite comparable to the process of creating a new investment. It is thus recommended that you treat it seriously.
Should You Invest In A High-yielding Mutual Fund?
You could feel the need to switch mutual funds, when the mutual fund schemes in your portfolio are producing low returns. You could believe that it is wiser to invest in the ones that are currently producing larger returns.When faced with this challenge, keep in mind that you choose that specific plan with a goal and a time frame in mind. Your decision to withdraw from a mutual fund scheme should not be based on short-term underperformance. However, moving might be a practical alternative if the fund's performance has regularly lagged below that of its rivals or if you need to rebalance your assets.
Should You Switch To An NFO?
You may come across new fund offerings (NFOs) from companies on occasion. NFOs frequently generate excitement among investors, and many individuals contemplate moving, especially if their fund has been underperforming for a long time. However, investing in an NFO only for the sake of novelty is not a wise move.Your suitability should guide your decision to invest in a certain mutual fund. Before selecting a plan, examine its track record and evaluate its success in different market circumstances. If an NFO provides you with something that was previously unavailable to investors, you have the option to rethink, comprehend, and make a choice.
How Do I Change My SIP From One Fund To Another?
To switch to a new plan, fill out a transaction page on the fund house's website. The slip for account statements is the same. Fill out this form and return it to any fund house branch.
When Is The Best Time To Switch Mutual Funds?
Ans. Investors should be clear about their investment goals and the time frame in which they want to achieve them. Mutual fund withdrawals might be prompted by the attainment or modification of financial goals, excessive market volatility owing to political issues, and so on. However, fund underperformance is the most common reason for mutual fund switching.
How Can I Switch My Mutual Fund Online?
Yes, you can switch your mutual fund online. All you have to do is log in to your mutual fund account – either through the AMC or through portals like Kuvera. To acquire, switch, or redeem your fund units, go to the transaction page. Select the switch option after clicking on the relevant fund name.