Budget 2020 measures that affect personal finance and nothing else.
1/ Tax rates – most taxpayers are not better off in the new regime proposed in Budget 2020. Want proof – here is a calculator that will tell you which regime is better for you. Why introduce the slabs then? Well seems like the FM didn't want to pull the bandaid of deductions in one go. This story is going to play out for some time.
2/ Dividend distribution tax – FM message is clear, they don't want profits returned to shareholders either via share buyback or dividends. They want companies to reinvest for growth as CAPEX. If you are a taxpayer and are investing in a dividend scheme all the more reason to stop that and shift to a growth scheme and do an SWP for the expenses.
3/ 10% tax collected at source for Mutual Fund income – only applies to dividends and not capital gains. Nothing to worry here.
4/ Sectors that benefit – we do not speculate, though infra rallies after every budget and then ….   So, before you invest in infra are you sure this time is going to be different?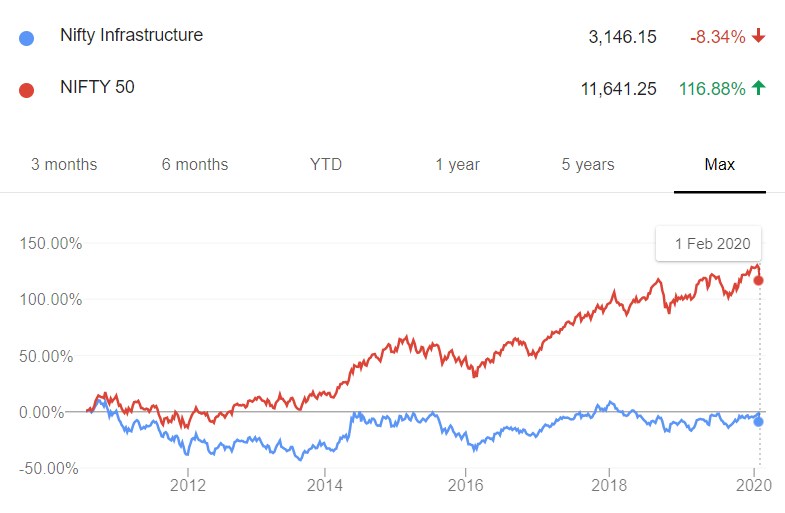 5/ LTCG taxes – 10% long term capital gains tax stays and you still have a Rs 1 lakh annual exemption you should use. Harvest up to Rs 1 lakh capital gains every financial year to get the maximum benefit. Learn more.
That's it, let us all get back to productive work now. The focus of the budget was CAPEX cycle and not consumption – thus not many measures affecting personal taxes and finance.
Also, when we say simplified, we mean it 🙂
Interested in how we think about the markets?
Read more: Zen And The Art Of Investing
Watch/hear on YouTube:
Start investing through a platform that brings goal planning and investing to your fingertips. Visit kuvera.in to discover Direct Plans and Digital Gold and start investing today.
#MutualFundSahiHai, #KuveraSabseSahiHai!