The Indian stock market is one of the oldest and most robust among emerging markets. The trade volume is increasing as a result of the exchange infrastructure's quick improvement and SEBI's improved investor protection. Trading through mobile apps, traders, and transaction volume have all increased dramatically in recent years thanks to technological advancements. The National Stock Exchange (NSE) and the Bombay Stock Exchange (BSE) are two of the most well-known exchanges in this regard. India has other exchanges in addition to these two.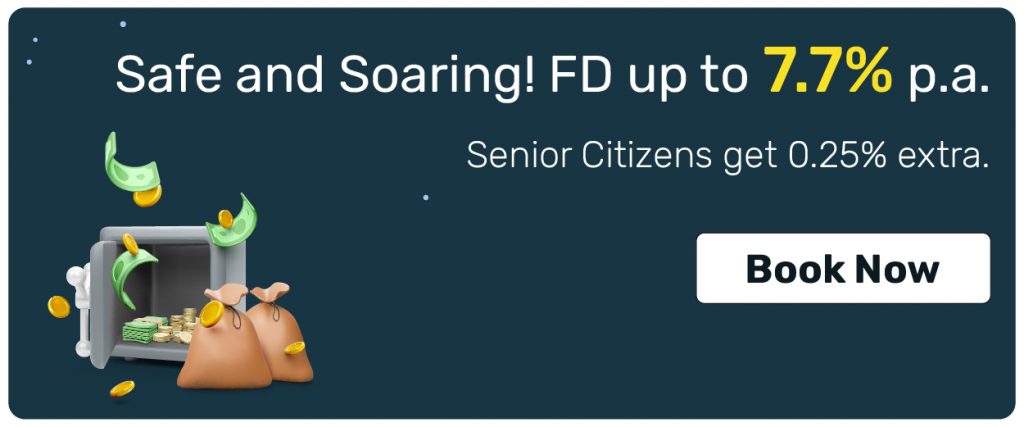 Let's have a look at some of the other exchanges: 
BSE (previously Bombay Stock Exchange), one of India's top exchanges, was founded in 1875 and is Asia's first and fastest stock exchanges with a speed of 6 microseconds. BSE has helped the Indian corporate sector flourish over the past 143 years by giving it a productive platform for capital raising. The bourse, today more often known as BSE, was founded in 1875 as "The Native Share & Stock Brokers' Association." The BSE became India's first listed stock exchanges in 2017.
Today, the BSE offers a reliable and open market for trading in stocks, foreign exchange, debt instruments, derivatives, and mutual funds. The largest SME platform in India, BSE SME, has listed more than 250 companies and is expanding steadily. The largest online mutual fund platform in India, BSE StAR MF, processes over 27 lakh transactions each month and adds about 2 lakh new SIPs. BSE Bond is the market leader with more than Rs 2.09 lakh crore in funding raised through 530 issuances, making it an efficient and transparent electronic book mechanism procedure for the private placement of debt instruments. (F.Y. 2017-2018). BSE has introduced India INX, the country's first international exchange, which is situated in Ahmedabad's GIFT CITY IFSC.
A completely owned subsidiary of BSE known as Indian Clearing Corporation Limited serves as the primary counterparty to all deals made on the BSE trading platform. It also offers full novation, ensuring the payment of all legitimately made trades. One of the most prestigious capital market education facilities in the nation is managed by BSE Institute Ltd., another wholly-owned subsidiary of BSE. Additionally, BSE has launched BSE Sammaan, the CSR exchange, a first-of-its-kind project that seeks to link corporations with legitimate NGOs.
India's most widely followed benchmark equity index for the stock market is BSE's famous equity index, the S&P BSE SENSEX. It is traded on the EUREX and the major exchanges of the BRICS countries on a global scale (Brazil, Russia, China, and South Africa). BSE has aided the expansion of the Indian corporate sector for the past 133 years by giving it effective access to resources. Perhaps no significant Indian corporation has not used BSE's services to raise funds from the capital market.
The BSE is currently one of the top exchanges in the world for both the number of transactions and the number of listed companies. As of December 31, 2007, the market capitalization was USD 1.79 trillion. More than 4,700 listed firms, which are categorized for easier reference into the A, B, S, T, and Z categories, are available to investors.
The BSE Index, also known as the S&P BSE SENSEX, was the first stock market index created in India, and it is widely followed. It is an index composed of 30 stocks that represent 12 major industries. The S&P BSE SENSEX is built using a "free-float" technique and is responsive to both the sentiments and realities of the market. BSE offers 21 indices, including 12 sectoral indexes, in addition to the S&P BSE SENSEX. With Deutsche Börse, BSE has a collaboration agreement for indexes. Investors in Europe and America now have access to the S&P BSE SENSEX and other BSE indexes thanks to this agreement. Additionally, the "iShares® S&P BSE SENSEX India Tracker" was developed by Barclays Global Investors (BGI), the world leader in ETFs through its iShares® brand, and monitors the S&P BSE SENSEX. The ETF enables investors in Hong Kong to have exposure to the Indian equity market.
BSE lists "SPIcE," the first exchange-traded fund (ETF) on the S&P BSE SENSEX. It provides investors with a trading instrument that is simple to use for investing, trading, hedging, and arbitrage. Small investors can view the market over the long term thanks to SPIcE. BSE keeps making innovations. In order to connect with more investors, it just became the first national-level stock exchanges to launch its website in Gujarati and Hindi. It has successfully introduced the ICDM, or Indian Corporate Debt Market, a reporting platform for corporate bonds, as well as the aptly named "BSE Broadcast," a special ticker-cumulus screen that permits information distribution to the average person on the street.
National Stock Exchange (NSE)
According to the World Federation of Exchanges, the National Stock Exchange (NSE) was the top stock exchanges in India and the fourth largest in the world by equity trading volume in 2015. (WFE). The NSE was the first exchange in India to introduce screen-based, or electronic, trading. It started operating in 1994, and according to SEBI data, it has consistently been the largest stock exchanges in India in terms of total and average daily turnover for equity shares since 1995. The NSE's business strategy is completely integrated, and it includes exchange listings, trading services, clearing and settlement services, indices, market data feeds, technology solutions, and financial exchange education programs. The NSE also monitors adherence to the exchange's rules and regulations by trading and clearing members.
Through a culture of innovation and investment in technology, NSE, a forerunner in technology, guarantees the dependability and performance of its systems. According to the NSE, the size and breadth of its products and services, as well as its continued leadership positions across a number of asset classes in India and internationally, allow it to be extremely responsive to market demands and changes and to introduce innovation into both trading and non-trading businesses to offer market participants and customers high-quality data and services.
Even though NSE is a younger exchange than BSE, it is still one of the biggest in the nation.  In 1993, SEBI recognized it as a stock exchange, and it started operating in 1994. The wholesale debt market was introduced first, and the cash market segment was introduced shortly after. The paper-based settlement system was eliminated from trading when the NSE implemented the sophisticated electronic trading system. It arose as a rival to the BSE and provided a simple trading platform. The NSE introduced the NIFTY 50 Index and started trading and settling in dematerialized securities in 1995–1996. The top 50 companies that trade on the NSE stock exchange market are listed in the Nifty.
The NSE's Nifty Next50, Nifty500, Nifty Midcap150, Nifty Smallcap250, and Nifty MidSmallcap 400 are additional important indexes in addition to Nifty. To offer depository services to investors, the National Securities Depository Limited (NSDL) was established. Investors and dealers can safely hold and transfer their stocks online thanks to NSDL.
Multi Commodity Exchange of India Limited (MCX)
The Multi Commodity Exchange of India Limited (MCX), India's first listed exchange, is a cutting-edge commodity derivatives exchange that enables online trading of commodity derivatives transactions, hence offering a platform for price discovery and risk management. The Securities and Exchange Board of India's regulatory framework governs the, which began operations in November 2003. (SEBI).
In addition to trading on indices made up of these contracts, MCX also provides trading in commodity derivative contracts across a variety of industries, including bullion, industrial metals, energy, and agricultural commodities. The first exchange in India to offer basic metals index futures, bullion index futures, and commodity options contracts. The Exchange develops quality standards and trade regulations in accordance with the regulatory framework with the goal of offering commodity value chain players neutral, secure, and transparent trade processes. With 587 registered members and 51,489 authorized persons, the Exchange has a wide national reach. As of September 30, 2022, it was present in about 837 cities and towns throughout India. With a market share of roughly 96.8% in terms of the value of commodity futures contracts traded in the fiscal year 2022–2023, MCX is India's top commodity derivatives exchange (April 2022 –September 2022).
The main index series for the Exchange, MCX iCOMDEX, is a collection of real-time commodity futures price indices that provide data on market movements in significant commodities and market segments traded on MCX. The MCX iCOMDEX series consists of nine single-commodity indexes: gold, silver, aluminium, copper, lead, nickel, zinc, crude oil, and natural gas, in addition to a composite index and three sectoral indices: the base metal index, the bullion index, and the energy index.
The first clearing organization in the Indian market for commodities derivatives is Multi Commodity Exchange Clearing Corporation Limited (MCXCCL), a fully owned subsidiary of MCX. The clearing corporation handles the clearing and settlement of trades made on the exchange as well as the management of collateral and risk. In accordance with European market infrastructure regulations, MCXCCL has been a third-country CCP by the European Securities and Markets Authority (ESMA). All deals carried out on the MCX trading platform are centrally counteracted by MCXCCL, which has a cutting-edge risk management system. Through a web-based portal called "Commodity Receipts Information Systems," it also offers Elecoffers the Commodity Accounting and Receipts Tracking System (COMRIS). Additionally, it uses its Settlement Guarantee Fund to give settlement guarantees for all trades made on MCX (SGF).
National Commodity and Derivates Exchange (NCDEX)
NCDEX is another of the country's largest commodity exchanges, having begun operations at the same time as MCX. Unlike MCX, NCDCEX solely allows the trade of agricultural products. Cereals and pulses (such as Chana, Barley, and Moong), Oil and Oil Seeds (such as Castor, Soy, Mustard, and Crude Palm Oil), Fibers (such as Kapas and Cotton), and Spices are some of these (including Turmeric and Coriander). In recent years, NCDEX has begun to provide index goods like AGRIDEX as well.
India International Exchange (India INX)
A relatively new addition to the country's exchange market. India INX, which debuted in January 2017, is the country's first international stock exchange. It is situated at the International Financial Services Centre  (IFSC), Gujarat's GIFT City and is a subsidiary of BSE as well. It is touted as the most cutting-edge technology platform in the world, operating twenty-two hours a day, seven days a week, with a turnaround time of four microseconds.
The Global Securities Market, an international primary market platform that links international investors with Indian and foreign issuers, was also introduced by INX. At this time, INX exclusively provides derivative products, such as debt securities like masala bonds and foreign currency bonds, as well as derivatives for stocks, currencies, and commodities. According to recent media sources, INX will soon make it easier to buy and sell shares of international stocks through its platform, including those of important US and European listed corporations.
A wholly owned subsidiary of the National Stock Exchange (NSE), NSE IFSC Limited (NSE International Exchange) was established on November 29, 2016, and it is situated in Gujarat's GIFT City at the International Financial Services Centre (IFSC).  Products offerings are similar to India INX. . The NSE IFSC typically runs two trading sessions totalling 16 hours per day. There are currently two trading sessions, with the first running from 8 a.m. to 5 p.m. and the second from 5.30 p.m. to 11.30 p.m.
Indian Commodity Exchange (ICEX)
India's ICEX is a market for commodities derivatives. The only exchange that allows trading in diamond derivative contracts is a permanent exchange that is registered with SEBI. Despite being incorporated in 2009, it had its trade stopped in 2014. In 2017, it reopened for business. ICEX offers agri-derivatives such as spices, oilseeds, plantations, and cereals in addition to diamond contracts. But ICEX is beset by disputes and accusations, and it is anticipated that the matter will be resolved quickly.
Calcutta Stock Exchange (CSE)
CSE, which began in the 1830s under a neem tree, has advanced significantly. It is among the oldest stock exchanges and was formerly regarded as one of the biggest in the nation. It had been residing in Building 7 in Lyons Range, Calcutta, since its incorporation in 1908. In accordance with the pertinent provisions of the Securities Contracts (Regulation) Act, of 1956, the Government of India granted it permanent recognition in the year 1980. CSE was originally a rival of both NSE and BSE. CSE also had an index called CSE-40 that was comparable to Nifty50 and Sensex. It is a permanent (licensed) stock exchange that is registered with SEBI; however, its future is dubious right now. Due to non-compliance with some regulations, SEBI stopped trading for almost nine years. Although approximately 20 regional stock exchanges have voluntarily left the industry, CSE is still fighting the good fight.
Metropolitan Stock Exchange (MSE)
The Ministry of Corporate Affairs announced on December 21, 2012, that the Exchange is a "recognized stock exchange" under the Companies Act. The MSE's offerings are comparable to those of any other stock exchange. Furthermore, it provides debt market instruments, futures and options, and currency derivatives.  But at present, it is in a similar state as CSE.  According to information provided by SEBI, MSE's recognition as an exchange is only valid until September 2022, whereas CSE was a permanent exchange. In addition, MSE's license might not be renewed if it doesn't raise money before the next year. Exchanges are required by SEBI regulations to maintain a minimum level of net worth, and due to numerous disputes, MSE's net worth had been declining
Interested in how we think about the markets?
Read more: Zen And The Art Of Investing
Watch our debt mutual fund series on Youtube where we explain all 16 different types of debt mutual funds.
Start investing through a platform that brings goal planning and investing to your fingertips. Visit kuvera.in to discover Direct Plans and Fixed Deposits and start investing today.
#MutualFundSahiHai #KuveraSabseSahiHai #PersonalFinance #InvestorEducation;