In this edition, we talk about the RBI's latest rate hike and what it means for the economy, individuals and investors. We also talk about the growing rivalry between Gautam Adani and Kumar Mangalam Birla over the cement market, and the unabated slide in the share price of insurance behemoth LIC.
Welcome to Kuvera's weekly digest on the most critical developments related to business, finance and markets.
tl;dr Hear the article in brief instead?
On May 4, the Reserve Bank of India raised its key policy rate by 40 basis points, springing a surprise even though such a move was seen at least a month in the offing. The markets were visibly shaken, and took a tumble.
On June 8, the central bank raised the repo rate by another 50 basis points. But this time, no one was spooked. For, the markets had expected the move from the monetary policy committee led by Governor Shaktikanta Das.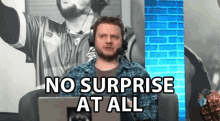 The RBI's key lending rate now stands at 4.9%, as inflation levels remain outside of the central bank's comfort zone. And even as it made borrowing costlier, Das said that the committee had unanimously decided to keep the policy stance of "withdrawal of accommodation".
Das said that the Ukraine war had been lingering and that countries all over the world had had to fight the scourge of inflation. This, he said, had also impacted the process of economic recovery, although India had remained resilient and its growth trajectory was gaining momentum.
And there's more to come. The RBI has said that to tame inflation, it will have to raise interest rates again. So, borrowers, both retail and corporate, as well as investors betting on the country's capital markets, should brace for even higher interest rates in the months and quarters ahead.
So, if you are planning on buying a home or a car, or borrowing money for your business or personal requirements, be ready to shell out a higher EMI. The era of unusually low interest rates seems to be well and truly behind us, at least for now.
Rupee hits a fresh low
Even as lending rates are inching up, the rupee keeps going down. On Friday, the Indian rupee hit an all-time low against the US dollar, falling eight paise to touch the 77.82 mark.
On Thursday, too, the rupee had gone down by six paise to the US dollar, as foreign institutional investors remained net sellers in the Indian market and offloaded shares worth more than Rs 1,512 crore.
In fact, FIIs have net sold shares worth Rs 1.88 trillion, or about $24.7 billion, so far in 2022. And if this trend is any indication, the rupee could weaken even further.
That, in turn, would have even more serious consequences starting with inflationary pressures due to a rise in the cost of imports of everything from crude and cooking oil to electronics components used in cars and smartphones.
LIC going down the spiral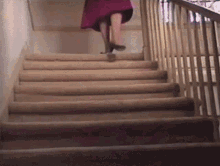 The rupee is not the only thing on a downward spiral. Giving it company is Life Insurance Corporation (LIC). Shares of India's insurance behemoth hit fresh lows on Friday to end below Rs 710 apiece, nearly 25% off its issue price of Rs 949.
If you were one of the (un)lucky allottees in the insurer's initial public offering last month, you now have one of two choices—cut your losses and move on, or hold out for the long term. But if you choose the latter path, your pain could get, well, more painful, before things begin to look up.
The insurer is continuing to lose market share to much smaller but also much nimbler and tech-savvy private competitors and had seen its standalone profit go south by as much as 18% in the fourth quarter ended March 2022.
Moreover, if you were hoping that LIC would turn out to be another ITC or Coal India, in that it would become a dividend stock that would keep you in the money in your twilight years and then be passed on as heirloom to your future generations, you'd be even more disappointed. Recently, the LIC board announced a dividend of just Rs. 1.5 per share, which translates into an abysmal dividend yield. And that, at least for the time being, is unlikely to change.
'Adani Cement'?
While LIC can't seem to cement its position in the share market, billionaire Gautam Adani wants to become a big player in the Indian cement market.
Adani, whose eponymous Adani Group is one of India's largest infrastructure conglomerates, with interests in everything from ports to airports and from power to data centres, is now preparing for a face-off against old-money billionaire Kumar Mangalam Birla, to capture a large share of India's cement market.
Adani is paying $10.5 billion to acquire the entire India operations of Swiss building materials company Holcim Ltd, which controls cement companies Ambuja Cements and ACC.
But Birla will not give the new upstart an easy pass. Just as Adani announced it will acquire 63.19% of Ambuja Cements and ACC, Birla's UltraTech Cement Ltd announced a capex of Rs 12,900 crore, or about $1.7 billion, to increase its capacity by 22.6 million tonnes per annum.
What Birla will spend effectively works out to $75 per tonne, half of what Adani is paying to acquire a capacity of 73 million tonnes per annum that the two Holcim companies bring.
So, is Adani overpaying by a mile just to enter a new market, or does he have something else up his sleeve?
We don't have all the answers yet, so keep watching this space.
Equity mutual funds shine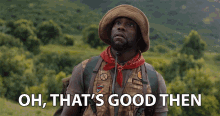 Meanwhile, data released by the Association of Mutual Funds in India (AMFI) showed that despite a choppy market, inflows into equity mutual funds rebounded in May.
Data shows that net investments into equity and equity-linked schemes rose 16% over the previous month to Rs 18,529.4 crore. While multi-cap funds attracted the least investment in May, large-cap funds were the most favoured by equity mutual fund investors.
This, even as Indian equity benchmarks declined for the second month in a row as volatility spiked. In May, the Sensex had declined 2.5% while the Nifty 50 index was down 2.8%.
However, this decline did not deter mutual fund investors from continuing with their systematic investment plans, pouring more than Rs 12,000 crore into the market via this route.
Market Wrap
Benchmark indices remained sluggish during the week, with the BSE Sensex falling nearly 2.6% by the end of trade on Friday, while the Nifty 50 was down by over 2.3%.
Banks and non-bank lenders led the decline. Bajaj Finance was down 6% during the week while HDFC and Kotak Mahindra Bank lost 4.3% and 3.6%, respectively.
Asian Paints fell more than 6% as investors worried about increasing competition in the paints industry. IT heavyweights Wipro, Infosys, Tech Mahindra and Tata Consultancy Services fell between 2% and 3%.
Other index majors that dragged the Sensex and the Nifty down were Reliance Industries Ltd, which fell by nearly 2.3% during the week, and Hindustan Unilever, which ended the week 4% in the red.
Other Headlines
Fitch revises outlook on India to stable from negative, affirms BBB- rating
World Bank slashes India GDP forecast to 7.5% on high inflation
Coal India floats maiden tender to import coal
ONGC's Q4 net profit jumps 32% to Rs 8,860 crore
Vedanta pledges 5.77% stake in Hindustan Zinc for Rs 8,000 crore term loan
Adani Power to acquire two infrastructure companies
Total retail vehicle sales in May 2022 down at 16.5 million versus 18.2 million in May 2019, says FADA
The Week Ahead
The most awaited data in the coming week are retail and wholesale inflation numbers for May.
The government will release foreign direct investment data for April.
The government will also disclose export and import data for May.
Keep an eye on Reliance Industries and Apollo Global's joint offer to acquire pharmacy chain Boots.
Until next week, happy investing!
———–
Interested in how we think about the markets?
Read more: Zen And The Art Of Investing
Check out our "Investor Education Originals" on Youtube and get smart about investing.
Start investing through a platform that brings goal planning and investing to your fingertips. Visit kuvera.in to discover Direct Plans and Fixed Deposits and start investing today.
#MutualFundSahiHai #KuveraSabseSahiHai!