In this edition, we talk about the continuing turmoil at Twitter following Elon's Musk takeover. We also talk about AirAsia's India exit, Reliance's and Apple's new business moves, and the passing of India's man of steel, JJ Irani. 
Welcome to Kuvera's weekly digest on the most critical developments related to business, finance and markets.
tl;dr Hear the article in brief instead?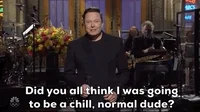 "If you are in an office or on your way to an office, please return home," Twitter said in an email to all its employees on Friday.
Layoffs are scarcely ever graceful or ceremonial. And going by his past record, Twitter's new owner Elon Musk is the last person to show any courtesy to people, at least not the ones he wants to fire.
So, on Friday when Twitter employees across the world were told that by the end of the day they'd know if they had a job or not, few should have been surprised, or expected a graceful parting of ways. Musk wants to cut the flab at the loss-making microblogging company and fire half its workforce.
Twitter has been sued over the move to fire half its workforce with employees alleging that the company is eliminating workers without enough notice in violation of the Worker Adjustment and Retraining Notification Act that requires covered employers to provide advance notice to employees affected by plant closings and mass layoffs.
But he won't stop just at this.
In 2021, Twitter clocked a net loss of $221 million and Musk wants to turn it around by, among other things, charging $8 a month for that elusive blue tick verification badge, which has hereto been available only to a select few. 
We don't know if Musk's new moves will actually make Twitter more profitable, but they sure are leading to a churn and much consternation all around. 
Oh, but did we tell you Twitter's sacked Chief Executive Officer, Parag Agrawal, will be walking away with $42 million in severance? Keep counting the number of zeroes!
Meta's mid-life crisis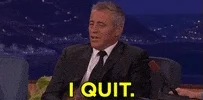 Twitter is not the only tech giant which is going through a churn. Facebook parent Meta is having to deal with what we can best describe as a mid-life crisis of its own.
On Thursday, the company's India arm said Ajit Mohan, its vice-president and managing director, had moved on and was being temporarily replaced by Manish Chopra, who is a director and currently heads partnerships for Meta India. 
India is the biggest user base for Facebook, WhatsApp and Instagram—the three platforms Meta owns. 
Mohan's exit comes even as the advertising revenue of Facebook India online services, Meta's main business in the country, jumped 74% in 2021 and the net profit zoomed 132%. 
Yet, Meta knows the numbers hide more than they reveal. In July, the tech major had warned employees of a looming crisis forcing it to cut back on new hiring and tighten its purse strings.
Mohan is reportedly likely joining Snapchat parent Snap Inc, which has seen its net loss surge 400% in the September quarter.   
Tata, AirAsia
Even as Twitter and Meta look to sort their mess, Tata Sons has been rationalising its assets. After initiating talks with Singapore Airlines for a possible merger of its full-service carriers Air India and Vistara, Bombay House has now taken full control of AirAsia India, as its Malaysian partner AirAsia has sold its 16.33% stake for Rs 156 crore. 
Now that they have complete control over the no-frills carrier the Tatas could merge AirAsia India with Air India Express, which they had acquired from the government along with the flagship carrier last year. 
If both the proposed mergers work out, Tata Sons will own two airlines—full-service carrier Air India and its low-frills cousin Air India Express, down from four, that often compete against each other. 
As for whether this will pose a serious challenge to IndiGo, which controls more than half the market share, it's too soon to say. 
So long, JJ Irani
Jamshed Jiji Irani's contribution to the Indian industry extended well beyond just reviving the fortunes of Tata Steel, which he took over in 1992, transforming it into one of the lowest cost steel producers in the world. 
Irani, who died at 86 in steel city Jamshedpur, was known as the 'Steel Man of India'. Three years after he retired from Tata Steel in 2001, the Union government appointed him as the head of the committee that drafted the new Companies Act. The Irani committee overhauled the older 1956 Act, bringing in some path-breaking changes. 
Irani was also known for speaking his mind and openly denounced Tata Steel's acquisition of the UK's Corus in 2007, which he said was "not an intentional but an aspirational mistake."
In just four moths the Indian steel industry has lost two doyens—Irani and Venkataraman Krishnamurthy, the legendary public sector manager who turned SAIL around. 
Those will be big shoes to fill, but we are sure their legacies will live on. 
Is the economy turning a corner?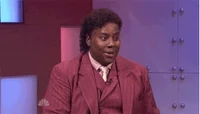 The Indian economy seems to be breaking out of the shackles of the aftereffects of the pandemic. In one of the surest signs that the economy is taking off, non-food credit jumped 17% in September from a year earlier, according to Reserve Bank of India data. In September last year, such advances had contracted 2.9%. Overall credit to industry rose 12.6% in September, compared with 1.7% a year earlier, while retail loans grew 19.6% versus 13.2%.
Meanwhile, India's industrial production seems to be picking up pace. According to the latest purchasing managers' index (PMI) data, factory activity expanded at a stronger pace in October, encouraging firms to hire workers at the fastest pace in nearly three years. The PMI, compiled by S&P Global, rose to 55.3 in October from September's 55.1. 
But what do all these boring numbers mean? Well, they mean that the overall demand in the economy is picking up as is production, and companies are having to borrow more, to keep pace. 
While this is a good sign, don't start rejoicing just yet. A global recession has been looming and if it does come, India too will face the heat. So, while the times are good, don't splurge. Instead, invest wisely!
IPO mania!
As the economy picks up pace, a number of companies are floating initial public offerings. These include Fusion Microfinance, Bikaji Foods, Medanta parent Global Health, Archean Chemical and Five Star Business Finance. Shares of these companies are trading at grey market premiums of between 7% and 38% over their expected issue prices. 
Another company, DCX Systems, saw its Rs 500-crore IPO getting subscribed nearly 70 times, and is expected to list Rs 80 over its issue price of Rs 207 per share.
Market experts say IPOs in 2022 have made investors more money than the previous two years with 75% of such listings trading above their listing price.
We sure hope the good times last!
Ambani the groomer

Meanwhile, the next time you enter a salon, you may just be making billionaire Mukesh Ambani richer. News reports say that Ambani's Reliance Retail is set to enter the salon business and is looking to buy a 49% stake in Chennai-based Naturals Salon & Spa, which competes directly with Hindustan Unilever's Lakme. 
What Ambani is eyeing is a Rs 20,000-crore industry in India, which is only growing, with people across the country and economic strata becoming more fashion conscious. 
Reliance's entry is even more significant as it could herald a phase of consolidation in an industry which is unorganised and comprises as many as 65 lakh standalone beauty parlors and barber shops. 
Whether such consolidation will be good for the average beauty salon owner or if they will eventually be edged out of the market, only time will tell. 
'Made in India' iPhone
China's loss is India's gain, yet again. Apple Inc's Taiwanese contract manufacturer Pegatron Corp has become the second such entity to begin assembling the latest iPhone 14 model in India. 
Pegatron follows Foxconn, which began making the iPhone 14 in India in September, after its unit in Zhengzhou, the biggest iPhone manufacturing facility in the world, was locked down as China follows its zero-Covid policy. Wistron is another contract manufacturer that assembles iPhones in India. 
To be sure, most iPhone components are still made in China. 
But hey, at least it's a start, and we're just waiting for the day they sell them cheaper in India and we can actually afford one of those gorgeous iPhones!
Market wrap
For the first time in more than a decade and a half, markets in India and the US have diverged sharply. Since the beginning of 2022, while the S&P 500 index is down as much as 19%, the Sensex and Nifty have gained 2.6% and 0.7%, respectively. 
This divergence was also visible this week. The S&P 500 was firmly in the red in the four trading sessions between Monday and Friday, but both the Indian indices have gained about half a percentage point since Monday.
Among the Nifty stocks that gained the most during the week were Vedanta Ltd, Bajaj Finserv, Ultratech Cement, Reliance Industries and Bajaj Auto. Also in the green were ONGC, Asian Paints, Yes Bank, NTPC and HDFC. 
The losers included Axis Bank, Tech Mahindra, ICICI Bank, Bharat Petroleum and Infosys. Some others that left their investors poorer were Eicher Motors, Tata Steel, Cipla, Zee Entertainment, Indiabulls Housing and Bharti Airtel. 
Other headlines:
US Federal Reserve, Bank of England hike interest rates by 75 basis points again
HDFC Ltd posts 17.8% growth in Q2 net profit
Hero MotoCorp records 10% drop in Q2 profit to Rs 716 crore
Adani Enterprises Q2 profit jumps 117% to Rs 461 crore

Vodafone Idea's Q2 losses widen to Rs 7,592 crore

Titan's Q2 profit jumps 34% to Rs 857 crore, revenue up 22%

Byju's finalising plans for Rs 8,000 crore IPO of Aakash Educational Services
Until next week, happy investing!
———–
Interested in how we think about the markets?
Read more: Zen And The Art Of Investing
Check out our "Investor Education Originals" on Youtube and get smart about investing.
Start investing through a platform that brings goal planning and investing to your fingertips. Visit kuvera.in to discover Direct Plans and Fixed Deposits and start investing today.
#MutualFundSahiHai #KuveraSabseSahiHai!