5G networks currently exist worldwide. High-speed networks are available to citizens of the United States and the United Kingdom. In India, however, the complete phase release date is approaching. There are also numerous companies that allow investors to wager on the success of 5G. In light of the forthcoming 5G trend, we have compiled a list of the best 5G stocks to purchase in India. If you wish to make an investment, you must investigate the company's background. 
India is a "mobile-first" nation, and the cellular internet is essential to every individual's digital existence. It is a means of communication, consumption and creation of content, commerce, and community connection.
The government's goal of transforming India into a digital economy fosters a positive outlook on 5G. To stimulate investment in the sector, Foreign Direct Investment (FDI) via the automatic method is now approved at 100 per cent.
Despite this, the industry has been under pressure for a while. In September 2021, a bailout package was therefore provided to the telecom industry in an effort to alleviate the sector's financial strain. To allow the rollout of inexpensive 5G services, the telecommunications industry has requested a new government aid package.
The industry can be divided into two distinct sectors. They constitute:
A telecommunications service provider (TSP) is a sort of service provider that has historically offered telephone and comparable services. Included in this category are incumbent local exchange carriers, competitive local exchange carriers, and mobile wireless communication businesses.
The service providers utilize equipment to ensure the uninterrupted flow of networks throughout the nation. These providers of telecommunications equipment will also play a significant role by constructing the infrastructure necessary for the digital shift to 5G.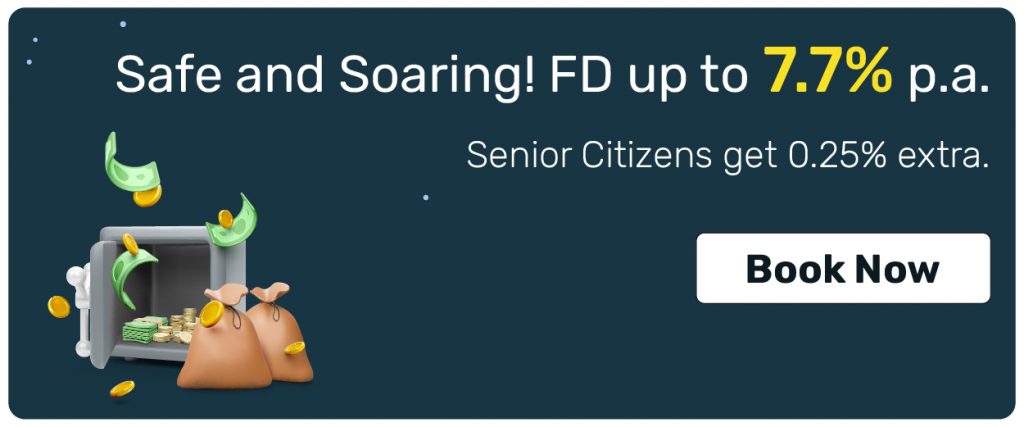 What is 5-G Technology?
The fifth generation of mobile networks is 5G. It is a global wireless standard designed to connect computers, devices, and other Internet of Things devices to humans. 5G networks are significantly quicker and more responsive than 4G networks. The increased capacity of 5G will also aid artificial intelligence, machine learning, and automated network management. This emerging technology attracts significant investment interest in India's 5G-related stocks.
Expected Market Size
Currently, India is investing in 5G technology. The value of the global market for 5G technology and related services is USD 54 billion. According to estimates, the 5G market will be larger than it is now and will reach approximately $249.2 billion by the end of 2026, which is greater than the annual GDP of any country. Therefore, 5G companies in India have a fantastic opportunity to grow.
Best 5G Stocks in India (Telecom Service Providers) : as per market capitalization
Reliance Industries (Reliance Jio)
Reliance JIO is not a publicly traded company. It belongs to the Reliance Industries group. In 2016, RIL introduced JIO, which became a disruptor in the telecom market. JIO launched 4G services to the Indian market at pricing that were around 95% less than those of its competitors. Free phone calls and OTT platforms were included with the SIM cards of the company.
JIO currently aspires to be the market leader in the 5G area. It has designed an entirely homegrown and comprehensive 5G solution that is fully cloud-native and administered digitally. The business has completed successful demonstrations of linked drones on its own 5G network. It has worked with Qualcomm to produce essential equipment for India's 5G ecosystem.
RIL recorded revenues of Rs 4,66,924 cr in FY21, of which Rs 90,287 cr came from JIO services. The net profit of RIL for FY21 was Rs 49,128 crore. JIO has expanded into numerous other verticals, including JioMart, JioUPI, JioPOS, and JioSTB.
Reliance Jio Infocomm spent Rs. 88,708 crores in spectrum auctions to obtain 220MHz of airwaves in the costly 700MHz band. The sum is nearly double what Airtel, the second-highest bidder, paid.
JIO appears to be the market leader in India for 5G companies as well. It has developed its own 5G technology that operates in the cloud and is digitally managed. The organization has tested drones with 5G connections.
Indian multinational telecommunications services provider Bharti Airtel Limited, better known as Airtel. It operates in over 17 countries, including the Channel Islands. It is the second-largest mobile network provider in India and the third-largest mobile network operator in the world. In conjunction with Nokia, Airtel announced in November of last year that it had successfully performed its first 5G testing in Kolkata. The government assigned test spectrum in different bands for the validation of 5G technology and use cases. It will collaborate with Accenture, AWS, CISCO, Ericsson, Google Cloud, Nokia, and Tata Consultancy Services (TCS) to test 5G-based solutions with industry-leading brands such as Apollo Hospitals, Flipkart, and numerous prominent manufacturing organizations.
They just announced that their 5G service would be available within a month. All of India's major cities will have access to Airtel's 5G service by the end of 2023, and by March 2024, even the most remote villages would have the same.Airtel gained 2.25 million users in March 2022, bringing the total to 360.03 million.
On the financial front, the company's revenue increased by 17% to Rs. 116,547 Cr. However, the company reported a net loss of Rs 4,255 crore. Over the years, the corporation has amassed a substantial amount of debt for which it must pay exorbitant interest rates relative to its earnings. The company's cash flow is likewise inadequate relative to its competitors. All of this might be ascribed to the fierce pricing rivalry it encounters on the market. Despite all of this, the promoter has pledged nothing.
Bhartil Airtel has committed Rs. 37,292 crore to purchase various bands in all of the country's circles in order to launch 5G services. Additionally, enhanced capabilities in existing bands for Rs. 7,792 crore.
Vodafone Idea Limited, also known as Vi, is an Indian telecommunications company formed by the merger of Vodafone India and Idea Cellular. It is the third largest mobile communications network in India, and the tenth largest in the world. It is the tenth largest provider of telecom services in the globe.
Vodafone Idea has been introducing technologies such as Massive MIMO, DSR, and Cloudification of Core as part of its future growth strategy to create its foothold in the 5G market. Vi has also launched 5G experiments with its main network partners Nokia and Ericsson in two cities in India using the recently allocated 5G spectrum. It must be underlined that the corporation still confronts obstacles and would need government assistance to survive.
Regarding the company's finances, in FY22 the company's sales decreased to Rs. 38,516 Cr. In the same year, the corporation reported a net loss of Rs 28,245 Cr. Its performance was hindered by its inability to create the cash flow necessary to settle its outstanding large liabilities and debts. Adding to this is the company's dwindling consumer base. 
Debt burdened Vodafone Idea paid Rs. 18,799 crores for the purchase of 6,228 MHZ of airwaves in multiple bands. Despite being a weak operator, the purchase of 17 circles will enable Vi to offer 5G services throughout the majority of the nation.
Bharat Sanchar Nigam Limited is the sole parent company of MTNL (BSNL). Despite having a presence in only two circles, MTNL is the largest ISP in Mumbai and Delhi (based on market share) and the third-largest ISP in India. The company's global depository receipts are listed on the London Stock Exchange, while its American depository receipts are listed on the New York Stock Exchange.
MNTL has been allotted spectrum by the DOT for 5G trials in Delhi. It will undertake tests in conjunction with C-DoT. In response to this announcement, the stock price soared. In fact, MNTL shares have returned almost 124% over the past year.
In FY22, MTNL recorded revenue of Rs 1,149 billion and a net loss of Rs 2,603 crore. The losses are attributable to the decline in revenue and increasing competition that led to a fall in tariffs.  High interest payments relative to earnings and the incapacity to generate cash for some time are red signals for the company.
Top 5G Companies in India (Telecom Equipment Industry): as per market capitalization
HFCL (also Himachal Futuristic Communications Limited) is a 1987-founded Indian telecommunications company. It provides services to numerous industries, including telecommunications, security, trains, textiles, and cable fiber. It is constructing a portfolio of 5G goods, such as 5G Radio Access Network (RAN) and 5G Transport equipment, for the Indian and international markets. The 5G RAN product portfolio will include the Macro Radio unit, the cell site router, and the aggregation routers. In addition to exporting to West Asia, South-East Asia, and Europe, it aims to capture the 1 trillion rupee (5G) market opportunity in India.
In FY22, HFCL had a total revenue of Rs 4,727 Cr and a net profit of Rs 313 Cr. The company's cash flow generation has improved during the past two years. The promoter has pledged 44.72 percent.
ITI (Indian Telephone Industries) Limited is a government-owned manufacturer of telecommunications equipment in India. This property belongs to the Department of Telecommunications. It has provided fifty percent of the country's current national telecom network.
The company sells telecom equipment to BSNL, MTNL, and the Defense Department. In addition, the company intends to improve and invest in technology by purchasing it from strategic partners, with an emphasis on high-growth industrial areas. The company manufactures 5G-enabled gadgets to facilitate the 5G rollout test experiment.
In FY22, the PSU recorded revenues of Rs 1,861 Cr and a net profit of Rs 121 Cr. Due to the company's high level of debt, the interest cost exceeds earnings. Positively, the company's net profit margin has increased, and the promoter has made no guarantee.
Tejas Networks is an India-based provider of optical, broadband, and data networking products that is owned by Tata. It has constructed numerous IPs in various fields of telecom networking and has become a significant exporter to other emerging nations in Southeast Asia and Africa. Tata Group purchased a 43.35 percent share in Tejas Networks in order to enter the market for telecom equipment.
Tejas Networks is involved in the production of telecommunications equipment and holds many export permits for its products. The business has patented its 5G equipment products. Airtel awarded it the contract for Optical Networks expansion. It is also expected to profit from the PLI scheme designed to stimulate the manufacturing of telecom equipment in India.
In FY22, the company's financials were as follows: Rs 551 Cr in sales and Rs 63 Cr in net loss. Debt-free status is one of the company's strengths. In addition, the promoter's pledge now stands at zero. However, Tejas network has been unable to generate sufficient cash flow, and its net profit margin has been falling over the past two years.
Sterlite Technologies Ltd
Sterlite Technologies Limited is an Indian technology business that specializes in optical fiber and cables, hyper-scale network design and deployment, and network software.
The company conducts business in numerous nations throughout the world, including the Middle East, Europe, and the United States. The company plans to build a 5G network in India and worldwide by combining optical and wireless technology with virtualization and a methodical approach to network rollout.
Indian multinational technology corporation Sterlite Technologies Ltd (STL). It specializes in optical fiber and cables, hyper-scale network design, and network deployment and software. It has a global presence with offices in China, the United States, Southeast Asia, Europe, and the Middle East and Africa. The company intends to integrate the capabilities of optical, wireless, virtualization, and deployment methods in order to construct a solid 5G infrastructure for India and the rest of the world.
STL has developed Opticonn, a high-power optical connectivity system, in this effort. It has released its Accellus solution, which has 5G multi-band radios co-developed with Facebook Connectivity. Moreover, it has created O-RAN compliant indoor small cells, outdoor WiFi6 radio solutions, and RAN Intelligent Controller (RIC).
In FY21, the company made Rs 5,754 crores in revenue and Rs 62 crores in net profit. Sterlite has no promoter's commitment. Over the past two years, the company's net profit margin has decreased. The expense of the company's long-term projects is likewise increasing annually.
List of Top 5G Companies (as per market cap)
*data as of 25/11/2022
Conclusion
5G will be a prominent topic of conversation in India this year and next. With India's ambitions to become a leader in data innovation and its intentions to deliver 5G by 2026, the sector's investment opportunities are optimistic. Undoubtedly, its growth over the next few years will be fueled by increasing data traffic that it has yet to effectively address. When 5G hits, however, our current problems will be a thing of the past. If you are interested in investing in 5G stocks related to the Indian telecom industry, you need first examine the fundamentals of each company.
FAQ
What is market capitalization?
The total value of a company's shares of stock is its market capitalization. If a company has issued 10 million shares at $100 per share, its market capitalization is $1 billion. The market capitalization is computed by multiplying the number of outstanding shares of stock by the current share price. 
Interested in how we think about the markets?
Read more: Zen And The Art Of Investing
Watch our debt mutual fund series on Youtube where we explain all 16 different types of debt mutual funds.
Start investing through a platform that brings goal planning and investing to your fingertips. Visit kuvera.in to discover Direct Plans and Fixed Deposits and start investing today.
#MutualFundSahiHai #KuveraSabseSahiHai #PersonalFinance #InvestorEducation;