What Is Nifty BeES?
Nifty is a national stock exchange (NSE) index that measures the weighted average share price of the top 50 firms listed on it. Similarly, nifty bees refer to a combination of a stock or share and a unit of a mutual fund traded on the NSE's capital market sector.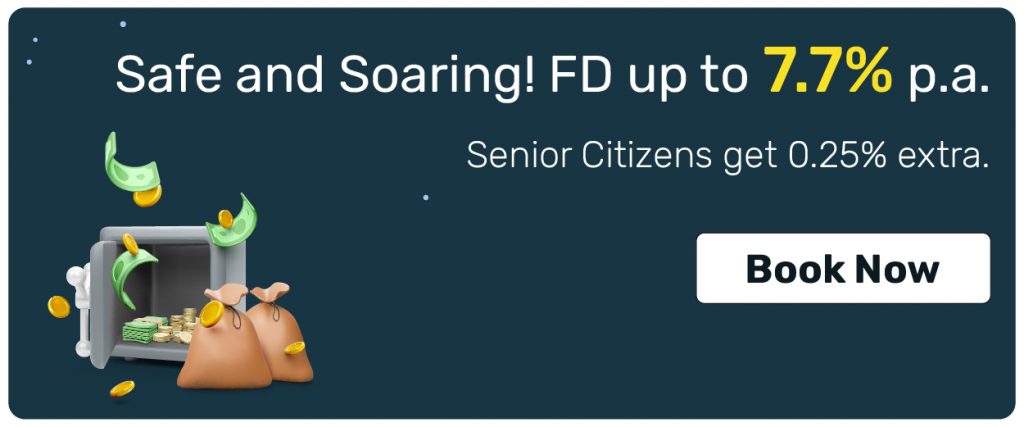 Meaning Of Nifty BeES?
To begin, what exactly are stock market beES? The official name of BeES is Benchmark Exchange Traded Scheme, and it measures the performance of an index that is linked to it.
The Nifty Benchmark Exchange Traded Scheme (Nifty BeES) is the first exchange-launched fund (ETF) traded in India that gives returns that are closely comparable to the stocks on the S&P CNX Nifty Index.
An ETF combines the benefits of shares and mutual funds and may be readily exchanged on the stock exchange, with performance reflecting the underlying assets or index. In comparison to mutual funds, an ETF is superior since it offers greater liquidity and cheaper costs. They may be exchanged on an exchange much like stocks.
Nifty 50 Index
The Nifty 50 index is one of the two most extensively used indices in Indian markets, along with the Sensex.
The Nifty (NSE and Fifty) 50 index is a diversified benchmark index that follows the performance of the NSE's top large-cap firms. It is owned and maintained by NSE Indices Limited and, as the name suggests, consists of 50 equities from 13 different industries. Its value is derived in real-time using the free float market capitalization approach. It was introduced in April 1996, however, its starting date is November 3, 1995, and its starting value is Rs.1,000.
The cut-off dates are January 31 and July 31 of each year, and it is rebalanced semi-annually. The index is handled by a professional team with a three-tiered structure, which includes the NSE Indices Limited Board of Directors, the Index Advisory Committee (Equity), and the Index Maintenance Sub-committee.
The Nifty 50 serves several functions, the most important of which are as a benchmark for portfolios, index-based derivatives, and index funds. It, too, gives a rapid measure of market mood, similar to the Sensex. More information about the Nifty 50 index may be found here.
How Does Nifty BeES Work?
To recap, Nifty BeES is an exchange traded fund that tracks the Nifty 50 index. This means that it invests in the securities represented by the Nifty 50 index and seeks to "provide investment returns that, before expenses, closely correspond to the total returns of the securities as represented by the Nifty 50 index," though no assurances or guarantees are provided that it will achieve this goal.
It seeks to do this by employing a passive investment strategy in which it invests in the component equities of the Nifty 50 index in the same proportion (except a very small percentage that is set aside for liquidity).
Features Of Nifty BeES
Niftybees' distinguishing characteristics are as follows:
On December 28, 2001, it was the first ETF introduced in India.
It is now managed by Mr Mehul Dama, fund manager of Nippon India Mutual Fund.
Each Niftybee is worth 1/10th of the S&P CNX Nifty Index and 1/100th of the Nifty 50 Index.
Similarly, the Nifty is computed in real time, and Niftybees provides real-time NAV that may be traded on the NSE at any moment.
They, like the shares traded on the NSE platform, can be sold or acquired at any moment in a dematerialized form.
They can also be exchanged on an intraday basis.
The first investment is Rs.50,000.
This fund's assets under management (AUM) is 10,211 crore.
Advantages Of Investing In Nifty BeEs:
The following are some of the advantages of investing in Nifty BeES in India:
Simple And Cost-effective
Buying and selling Nifty BeES is as simple as trading stock securities. Any NSE terminal may be used to purchase and sell at current market prices. The Nifty BeES underlying portfolio closely resembles the S&P CNX Nifty. The Nifty BeES scheme has no load scheme. In other words, overall costs, including management fees, should not exceed 0.80% of daily average net assets. The fee ratio is among the lowest of any mutual fund plan. Furthermore, for assets worth more than INR 500 crore, the expenses are as low as 0.65%.
Liquidity And Convenience
The Nifty BeES is listed and traded on the capital market (NSE). As a result, it is available for purchase during business hours. Investors might move swiftly on an opportunity and even set limit orders. Nifty BeES assets can be held in a DP account with other portfolio holdings. The very nature of the Nifty BeES promotes liquidity. For example, investor buying and selling, authorised participant arbitrage with the underlying shares, and index futures arbitrage. The transaction volume is considerable, providing the investor with adequate liquidity.
For this ETF, there is no fund management bias. In other words, the performance of these funds is determined by the S&P CNX Nifty Index as well as market demand and supply. And not on the research and analysis of fund management. Because the Nifty BeES is a replication of the S&P CNX Nifty, unit holders may see where and how much money is invested in a share at any one time.
Diversification and Equitable Structure
One unit of the mutual fund provides exposure to fifty shares of the S&P CNX Nifty. As a result, it provides a reasonable distribution of risk and diversification. Nifty BeES features a one-of-a-kind method for buying and selling that involves swapping a pre-defined portfolio. Unlike other open ended mutual funds, long-term investors do not incur the expense of short-term trading. To put it another way, it protects long-term investors against short-term trading activity.
Disadvantages Of Investing In Nifty BeEs:
Lower Returns-

Because Nifty beEs tracks the movement of a certain index, it delivers lower returns than mutual funds.
Extra diversification-

Extra diversity can sometimes result in a loss in an investment, as well as confusion in the eyes of investors.
How To Invest in Nifty BeES?
Nifty BeES may be purchased and sold similarly to stocks using a trading + demat account for a brokerage charge. It is traded on both the NSE and the BSE. Unlike mutual funds, which can only be transacted at the end of the day, it has its own symbols and codes, and transactions may be carried out at any time during the trading day at the market price established by demand and supply.
One unit of Nifty BeES can be purchased at a time, and limit orders (instructions to buy at or below a specific price OR sell at or above a specified price) can be placed on it. These securities, like stocks, can be retained in demat form once bought. The most recent market data for Nifty BeES can be found here. Nifty BeES provides liquidity to its investors since it can be readily purchased and traded throughout the day.
Authorized participants and significant investors can purchase creation units (the smallest denomination of units that can be purchased or redeemed directly from the AMc. .For Nifty Bees, it is 50,000 units) sized directly from the AMC.
Offline trading occurs when an investor advises the broker of a specific deal to be performed over the phone. In this scenario, there is no access to or understanding of the operation of any web portal accessible for the investor to execute the deal on their own.
Nifty BeES Yearly Returns(Data as of 25th November 2022)
Returns of Niftybees are – 
| | | | |
| --- | --- | --- | --- |
| 1Y Return | 3Y Return | 5Y Return | All-time |
| 7.13% | 59.13% | 89.55% | 1839.62% |
Is Nifty BeES A Worthy Investment?
Nifty BeES is an ETF and hence provides investors with diversity. The mutual fund invests in 50 different firms, so when investors buy one unit of an ETF, they obtain instant diversification and thereby spread the risk. Furthermore, investing in Nifty BeES is highly cost effective because the expenditures are restricted to 0.8%.
Because it mimics the S&P CNX Nifty, the investment portfolio is known to the investors, making it a particularly transparent type of investment. It is traded on the NSE, making it very easy to purchase and sell, and it is also quite liquid. Furthermore, Nifty BeES use an in-kind approach for portfolio formation and redemption. As a result, it protects long-term investors against short-term investors' trading activity and additional costs. As a result,  they may be considered as a good investment.
Top 10 Nifty BeES Stocks
Do Nifty BeES Give Dividends?
Dividends are paid to investors based on whether or not the scheme has excess cash. The scheme's trustees often decide on dividend payouts, dividend amount, and frequency. Dividends are given to investors after the necessary TDS taxes have been deducted. Typically, the dividend is paid within 30 days following its proclamation. The fund, however, does not guarantee the amount or frequency of dividend payments. Furthermore, after the dividend is paid, the scheme's NAV is decreased by the dividend amount as well as the dividend distribution tax (DDT).
Dividends can be paid in any of the following ways:
Cheque

Real-Time Gross Settlement (RTGS)

Electronic Clearing System (ECS)
Conclusion
Investing in Niftybees can assist investors in keeping up with the market. It will assist investors in lowering their risk by investing in a wide portfolio of Nifty and benefiting from it just by acquiring a unit of it. So, anyone searching for an investment that gives a constant market return can invest in Niftybees.
This is not an investment recommendation. The blog is just for informational purposes. Investments in the securities market are subject to market risks; before investing, thoroughly read all relevant documentation. Past performance does not predict future results. Before selecting a fund or constructing a portfolio that meets your needs, please evaluate your unique investing criteria, risk tolerance, aim, time frame, risk and reward balance, and the cost of the investment. Any investment portfolio's performance and returns cannot be anticipated or guaranteed.
FAQs
Is Nifty BeES A Safe Investment?
Nifty BeES is a benchmark exchange-traded fund that invests in 50 different S&P CNX Nifty firms. Because the mutual fund invests in stocks, it is a risky investment. Furthermore, the firms in which Nifty BeES invests are significant and dependable. These businesses have a proven track record. As a result, the success of Nifty BeES is determined by the CNX Nifty's share. Furthermore, Nifty BeES provides high portfolio diversification. It is crucial to understand, however, that mutual fund investments are exposed to market risks. As a result, no refunds are guaranteed.
Can We Short Sell Nifty BeES?
Short selling refers to the sale of shares that the investor does not own, such as those borrowed from a brokerage. Although short selling is permitted for ETFs, it is not permitted for Nifty BeES.
Is Nifty BeES A Mutual Fund?
As stated in Nifty BeES, it is an ETF that is a hybrid of a stock and a mutual fund unit. As a result, it offers the advantages of both equities and mutual funds.
Can I Invest In Nifty For The Long Term?
Yes, you may invest in Nifty long-term with ETFs. Nifty BeES is a benchmark ETF that invests in firms listed on the S&P CNX Nifty. A demat account is required to invest in Nifty BeES. It is comparable to stock investment. Furthermore, you can invest using a lump payment or a regular investing plan.
ETFs are a form of investment that, like stocks, may be purchased and sold on an exchange. They are often recognised as combining the benefits of mutual funds with stock trading. An ETF will track the performance of an underlying asset, index, commodity, or currency. In this scenario, Nifty BeES corresponds to the Nifty 50 index.
ETF shares, like stocks, may be freely purchased and traded on an exchange. These indicate proportional ownership in the underlying portfolio or basket of securities/assets, and the price at which the ETF trades on the market is determined by the forces of demand and supply. ETFs are classified according to what they track: an index, a commodity, a currency, or even an investment strategy. ETFs provide investors exposure to the underlying asset while also attempting to closely follow its performance.
It is conceivable, however, for the ETF to trade above or below its NAV on a long-term or sustained basis. Nippon India Mutual Fund's presentation provides a summary of ETFs, Nifty BeES, and other ETFs managed by the AMC.
Interested in how we think about the markets?
Read more: Zen And The Art Of Investing
Watch our debt mutual fund series on Youtube where we explain all 16 different types of debt mutual funds.
Start investing through a platform that brings goal planning and investing to your fingertips. Visit kuvera.in to discover Direct Plans and Fixed Deposits and start investing today.
#MutualFundSahiHai #KuveraSabseSahiHai #PersonalFinance #InvestorEducation;