About Kotak Mutual Funds
The Kotak Mutual Fund was founded in 1985. The Reserve Bank of India granted a banking licence to Kotak Mahindra Finance Ltd. (KMFL), the group's flagship company, in February 2003. (RBI). The asset manager for the Kotak Mahindra Mutual Fund (KMMF) is Kotak Mahindra Asset Management Company Limited (KMAMC), a wholly-owned subsidiary of Kotak Mahindra Bank Limited (KMBL). In addition to offering schemes that serve clients with different risk-return profiles, KMMF also offers assets for gilt plan investments.
Over the course of its more than 20-year history, Kotak Mahindra Mutual Fund has earned the trust of more than 10 lac investors with varying risk profiles. Kotak Mutual Funds has become one of India's most well-known mutual fund companies in order to suit the requirement of diverse customer groups. Aside from income level requirements, Kotak Mutual Funds offers high-end schemes and world-class services to fit everyone's financial situation. This mutual fund plan is well-known for providing the finest long-term and short-term returns. It also offers mutual fund products for returns, including a portion of actual gold. It also offers an equity investment option, which allows you to earn substantial returns by investing in India's best shares. The organisation offers the best services through a vast network of over 3587 branches spread throughout India's main cities. Kotak Mahindra Mutual Fund began with a capital of Rs 30.88 lakhs. In its 20 years of existence, it has evolved into an incredibly adaptable financial services corporation, and it is currently one of the most reputable banking companies. Under the SEBI Mutual Fund Regulations and the SEBI Portfolio Manager Regulations 1993, Kotak Mahindra offers mutual funds and portfolio management. Kotak Mahindra also provides pension fund management services via its subsidiary, Kotak Mahindra Pension Fund Limited. In general, it invests in AAA and AA enterprises and provides investors with a good return. Kotak Mutual Funds also offers income tax benefits to investors under Section 80C. Currently, the organisation offers 261 schemes that cater to clients' diverse risk appetites.
Kotak Mahindra Mutual Fund was established as a trust under the Indian Trusts Act of 1882. The trust deed that established the KMMF and the amending deed was registered by the office of the Mumbai Sub-Registrar of Assurances in accordance with the Registration Act of 1908. KMMF received its SEBI registration number MF/038/98/1 on June 23, 1998.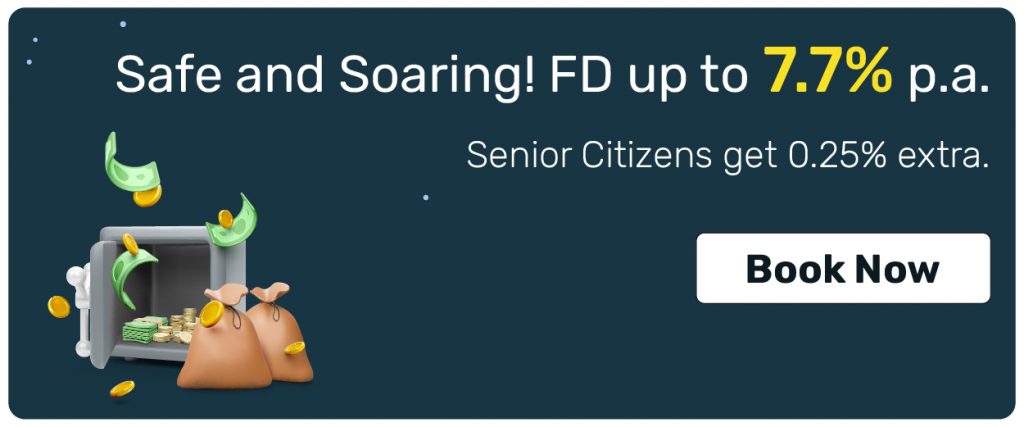 Asset Management Company
In accordance with an Investment Management Agreement issued on May 20, 1996, Kotak Mahindra Asset Management Company Limited, a company formed under the Companies Act of 1956, was designated to serve as the investment manager of Kotak Mutual Fund. It is a wholly owned subsidiary of Kotak Bank, the sponsor. The investment manager is authorised to collect management fees for the services it renders to the fund, as permitted by the legislation. According to SEBI regulations from 1993, the Fund Division of the SEBI Investment Management Department granted the firm authorization. The authorisation has been given in accordance with SEBI (Mutual Fund) regulations from 1996.
Best Kotak Mutual Fund Schemes On The Basis of 3-year Returns  (As of November 21, 2022)
Top Fund Managers-
Mr Upadhyaya has over two decades of stock research and fund management expertise. He is now the Equity Desk Head of Kotak AMC. He is in charge of the Kotak Standard Multicap Fund, the Kotak Equity Opportunities Fund, and the Kotak Tax Saver. He formerly worked with DSP BlackRock, UTI Asset Management, Reliance Group, and SG Asia Securities before joining Kotak MF. He graduated with honours from the National Institute of Technology, Suratkal, with a BE in Mechanical Engineering. In addition, he has a PGDM in Finance from IIM Lucknow. Mr. Upadhyaya holds a Chartered Financial Analyst charter from the CFA Institute in the United States.
Mr Singhal joined Kotak AMC in 2007 and is responsible for FMCG, Automobiles, and the Media sector. He has over 14 years of fund management and stock research experience. Prior to joining AMC, he worked for Kotak, Religare, Karvy, and P N Vijay Financial Services' PMS units.
Ms Kurian has worked at Kotak AMC for over eleven and a half years. She has over 20 years of experience working in Indian equity markets. She is largely in charge of detecting macro and sector trends, which serve as a top-down thematic overlay to the bottom-up approach to stock selection. She regularly monitors banking, financial services, and the IT industry in addition to her role as Head of Equity Research. Her past employers include UTI Mutual Fund and Dawnay Day AV Financial Services. Ms Kurian graduated from St. Xavier's College in Kolkata with a Bachelor of Science degree in Economics (Hons). She also has a PGDM (Finance) from Manipal's T.A Pai Management Institute.
Mr Krishnan has worked in stock research and fund management for over a decade. At Kotak Mutual Fund, he presently oversees large-cap and theme funds such as the Kotak India Growth Fund, the Kotak Bluechip Fund, and the Kotak Infrastructure & Economic Reform Fund. He had managed Kotak's offshore assets in Dubai and Singapore before joining Kotak AMC. He graduated from Government Engineering College in Trichur with a Bachelor of Technology degree. Mr Krishnan also has a postgraduate diploma in management from IIM Kozhikode. He also holds a CFA (Chartered Financial Analyst) designation from the CFA Institute.
Mr Tibrewal presently serves as Kotak AMC's Senior Vice President and Equity Fund Manager. He oversees the Kotak Emerging Equity Fund, the Kotak Small Cap Fund (formerly the Kotak Midcap Fund), and the Kotak Equity Hybrid Fund. He formerly worked with the Principal Mutual Fund. According to Outlook Business, he was named one of India's top ten fund managers for four consecutive years (2016 to 2019). In 2016, 2017, and 2019, Mr Tibrewal was named one of the top ten fund managers in the Economic Times (Morning Star). He holds a commerce degree from St. Xavier's College in Kolkata. He also has a Master of Finance degree from Manchester University.
Mr Shah has over 11 years of professional experience. He is presently employed as a fund manager at Kotak AMC. He was formerly employed at Edelweiss Asset Management before joining Kotak Mutual Funds. He has a Master of Management in Finance. He oversees the Kotak Equity Arbitrage Fund, Kotak Equity Savings Fund, and Kotak Balanced Advantage Fund (hybrid fund).
Mr Agarwal joined the firm in 2002 as a research analyst and was promoted to fund manager in 2006. He holds a Postgraduate Diploma in Commerce, is a Chartered Accountant, and is a Company Secretary. He currently manages the Kotak Bond Short Term Fund, the Kotak Banking & PSU Debt Fund, the Kotak Dynamic Bond Fund, the Kotak Savings Fund, the Kotak Liquid Fund, the Kotak Money Market Scheme, the Kotak Credit Risk Fund, the Kotak Corporate Bond Fund, the Kotak Medium Term Fund, the Kotak Low Duration Fund, and the FMPs & QIPs.
Mr Khanna manages four funds at Kotak AMC. He has over 10 years of expertise in banking and financial institutions. He worked with PNB AMC and Citigroup NA before joining Kotak Mutual Fund. He is a CFA and a Financial Risk Manager, both of which are accredited by the Global Association of Risk Professionals. Jamnalal Bajaj Institute of Management Studies provided him with his Masters in Management Studies (Finance). He also earned a Bachelor of Engineering (Electronics) degree from Mumbai University.
Mr Bisen, who joined the company in 2006, is in charge of fund management for Debt schemes. He worked at Securities Trading Corporation of India Ltd before joining Kotak AMC. Mr Bisen has a BA in Management and an MBA in Finance. He was twice named Highly Commended Investor in Indian Rupee Bonds by Asset magazine Hong Kong. Mr Bisen now oversees the debt funds listed below. Kotak Monthly Income Plan, Kotak Bond, Kotak Gilt Investment (Regular & PF-Trust), and Kotak Debt Hybrid Fund are all available from Kotak.
He also oversees the Kotak Multi-Asset Allocation Fund, Kotak Equity Savings Fund (hybrid fund), and Kotak Global Emerging Market Fund. In addition, he manages the Kotak Gold ETF and the Kotak Gold Fund.
Mr Dondapati manages eight funds at Kotak AMC. He had been with Kotak since 2008. He also has more than 15 years of expertise in MF product development and sales. Prior to joining Kotak Mutual Fund, he worked in Centurion Bank Of Punjab's MF Product Team. Mr. Dondapati holds an MBA (Finance).
How To Invest In Kotak Mutual Funds?
Kuvera allows you to invest in direct mutual funds without paying fees. Since it is completely free and assists you in selecting the ideal investment for your financial objectives, it is the greatest platform for mutual fund investing.
Follow these instructions to invest in mutual funds through Kuvera:
Step 1: Register at kuvera.in
Step 2: Complete the KYC procedures and link your bank account
Step 3: In the Explore section, click on MF to select Kotak Mutual Funds for investment
Step 4: Choose the best solution based on your unique requirements and risk tolerance.
Step 5: Decide whether to make a lump sum investment or a systematic investment plan.
Step 6: Enter the amount you wish to invest and select the appropriate payment method by clicking the    "Buy Now" button.
How to Download Kotak Mutual Fund Investment Statement?
Logging onto CAMSonline allows you to get account statements from Asset Management Companies (AMCs) for your mutual fund investments. CAMS is an acronym for Computer Age Management Services, a Registrar & Transfer (R & R&T) Agency registered with SEBI.
Log in to CAMSonline and select 'Investor Services' from the top menu.
Then, on the left side of the menu, select the 'Mailback Services' tab. Choose 'Consolidated Account Statement – CAMS+Karvy+FTAMIL+SBFS' next.
After that, you must provide a valid email address and select a password.
The password should not be the same as the password for your email account; CAMS will only use this password to encrypt the file emailed to you.
After that, the account statements will be delivered to your registered email address within an hour.
To open and see the file, you must enter the password you created earlier. You can also request a single folio statement instead of a CAS.
You can do so by selecting the 'Single Folio Account Statement' option from the drop-down menu.
This website will also include information on Short-Term Capital Gains (STCG) and Long-Term Capital Gains (LTCG). Please keep in mind that CAMSonline may also request your PAN.
KYC Required To Invest In Kotak Mutual Fund/ Kuvera
Know Your Customer or KYC, aids with client identification. The KYC criteria are set out by SEBI. Investors must follow KYC regulations. They cannot invest in SEBI-registered mutual funds before that time. A KYC form contains information on a person's identity, demographics, address, financial situation, and occupation.
With Kuvera, one may obtain their KYC online. Indian citizens who are residents and PIOs who are living in India will need the following paperwork for KYC:
Photograph

Pan Card

Address verification (front and back of Aadhar card) or Driving License/ Passport/Voter ID card

Video Selfie: Take a 5-second video selfie while looking into the camera

Sign the KYC Authorisation Letter
Your KYC papers can be uploaded in clear, colour scans at the time of registration.
FAQs
Is Kotak Mutual Fund A Good Investment?
Kotak Mutual Fund has around 21 limited investors and manages approximately INR 1.7 lakh crore in assets. The fund managers have an average of 15 years of expertise and employ numerous methods to outperform the benchmark. They provide funds with varied risk profiles.
How Can I Stop SIP From A Kotak Mutual Fund?
SIP investments can be cancelled both online and offline. One can stop the SIP by writing to the Kotak mutual fund office or the CAMS. They may also discontinue the SIP by logging into the Kotak mutual fund website. SIP investments can also be cancelled using the various internet platforms through which they were invested.
How Can I Increase The SIP Contribution For A Kotak Mutual Fund Scheme?
Two strategies exist for doing this. The first choice is to start your investing using the top-up SIP option. This enables you to automatically raise the SIP amount by a specified sum (let's say Rs. 1,000) or percentage (let's say 35%) at certain intervals, such as quarterly or yearly. To increase the investment amount, you can also start a new SIP in the same fund.
How Is Kotak Mutual Fund Redeemed?
Both online and offline redemption is available for Kotak mutual funds. Investors can redeem their assets offline by visiting the Kotak mutual fund office. Redeeming online is simpler and quicker than offline. Investors can redeem their assets by immediately logging onto their Kotak mutual fund accounts. They can also withdraw money from several online investment platforms like Kuvera.
Kotak Mutual Fund offers investments in a range of risk levels. Investors can select from a variety of possibilities thanks to this. In the market, Kotak funds have done well in the equities, debt, and hybrid sectors. The fund house is 22 years old, and its fund managers have an average experience of 15 years. This demonstrates that the fund firm experienced many market cycles while enduring numerous market catastrophes.
Interested in how we think about the markets?
Read more: Zen And The Art Of Investing
Check out all our "Investor Education Originals" videos on Youtube and get smart about investing.
Start investing through a platform that brings goal planning and investing to your fingertips. Visit kuvera.in to discover Direct Plans and Fixed Deposits and start investing today.
#MutualFundSahiHai #KuveraSabseSahiHai #PersonalFinance #InvestorEducation;