The SBI Mutual Fund is a collaboration between India's largest lender, State Bank of India, and AMUNDI France. The Asset Management Company was a forerunner in the mutual fund industry. In terms of the size and kind of funds, the organisation, like its peers, offers a fairly varied portfolio.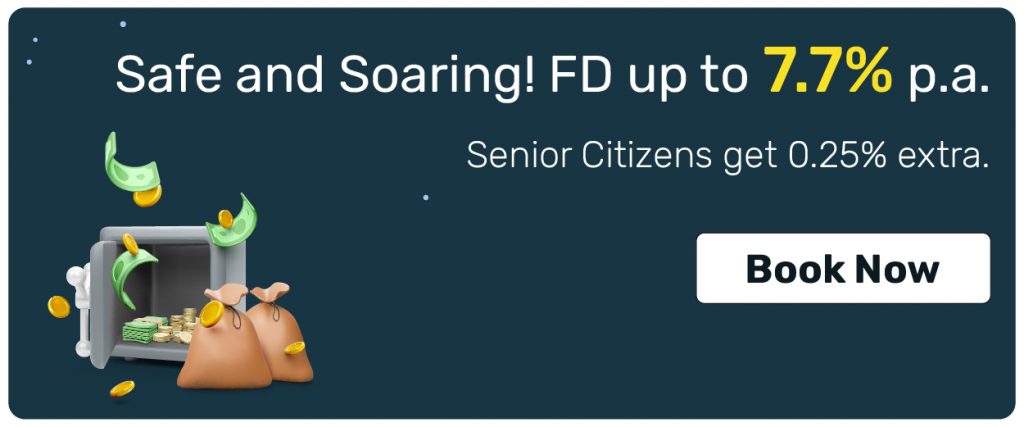 SBI Mutual Funds  – Top Asset Management Company
SBI Mutual Funds was founded as a trust in accordance with the provisions of the Indian Trust Act of 1882 and is registered with the Securities and Exchange Board of India (SEBI). Sbi mutual fund trustee company private limited was established by a partnership between State Bank of India and Amundi, a European asset management company. SBI Mutual Fund, India's largest banking mutual fund, has its headquarters in Mumbai. The SBI Mutual Funds was the first bank to offer an offshore fund and alternative investment funds, also known as the Resurgent India Opportunity Fund. SBI mutual funds are now the most actively managed assets for investors. SBI mutual funds attempt to outperform industry benchmarks by investing in a diverse range of Indian equities. To build a portfolio, the management technique was handled on the basis of basic evaluation. SBI mutual fund is constantly one step ahead of the competition since it combines large-cap, mid-cap, and specific sector-oriented characteristics. It gives value for money and confidence among investors or families due to its extensive network across India. Sbi mutual fund is one of India's top investment management organisations due to its dedication to assisting consumers in achieving their financial goals. On May 14, 1993, the trustee signed an Investment Management Agreement (IMA) with SBI Fund Management Private Limited to act as the Investment Manager for all SBI MF Schemes, as well as a supplementary IMA on April 28, 2003, which was supplemented by a Restated and Revised Investment Management Agreement on December 29, 2004. SBI MF was licenced with SEBI on December 23, 1993, with registration code MF-009/93/3.
Sponsor
One of India's major public sector banks, State Bank of India, sponsors the SBI Mutual Funds. The sponsor serves as the mutual fund's trustee. Of all Indian banks, SBI has the most locations, with 22,010 in India, 208 abroad, and the greatest worldwide network. Its corporate office is located at State Bank Bhavan, Madame Cama Road, Mumbai 400 021. SBI is a worldwide bank thanks to its extensive network, cordial connections with more than 235 institutions, and affiliations with 56 exchanges on every continent. Of the SBI assets, SBI Fund management Private Limited is the owner of 635.
 SBI Mutual Fund Trustee Company Private Limited
As a legal shareholder of the Trust Fund, the trustee holds it in trust for the benefit of the unit owners. The trustee has fulfilled his obligations and rendered the services specified in the Trust Deed and the Regulations. The trustee's goal is to make sure that the fund and the schemes floating under it are governed by AMC in accordance with the Trust Deed, the regulations, directions, and instructions supplied by SEBI, the stock exchanges, the Association of Mutual Funds in India, and other regulatory bodies.
SBI Fund Management Private Limited
Incorporated on February 17, 1992, SBI Fund Management Private Limited is a private limited company with its registered address at Crescenzo, 9th Floor, C-38 & 39, G Street, Bandra-Kurla Plaza, Bandra (East), Mumbai, 400051. By the Trustee Vide Investment Management Agreement (IMA) on May 14, 1993, and the Supplemental IMA on April 28, 2003, SBIFMPL was designated as the SBI Mutual Fund Asset Management Company. On December 29, 2004, the Restated and Revised Investment Management Agreement between SBIMFTCPL and SBIFMPL replaced the earlier agreement. According to the audited statements as of March 31, 2019, the AMC's authorised capital was Rs. 52.50 Cr., paid-up capital was Rs. 1298.97 Cr., and the AMC's net value was Rs. A joint venture between SBI and AMUNDI Asset Management, SBI FMPL is the top asset management firm in Europe. An agreement between SBI and AMUNDI Asset Management was reached in this respect on April 13, 2011. SBI now has a 63% stake in SBIFMPL, while AMUNDI India's owner, a wholly-owned subsidiary, holds a 37% stake in AMUNDI Asset Management. The Societe Generale S.A. is developed as an internationally known asset management organisation in accordance with global best practices and international standards by SBI and AMUNDI Asset Management. Regarding the terms of the investment management agreements, the SBIFMPL is in charge of managing the fund on a daily basis, choosing investments, and managing the SBI Mutual Fund programmes in accordance with the scheme objectives, the Trust Deed, the terms of the investment management agreements, and SEBI regulations and guidelines.
Types of SBI Mutual Fund Scheme
There are 4 types of Fund Scheme comes under Sbi Mutual Fund which are listed below:
SBI Equity Schemes 

SBI Debt Schemes 

SBI Hybrid Schemes 

Other Schemes
SBI Equity Mutual Fund Schemes
Fund
Category
1 Yr Return
Fund Size in CR

SBI Focused Equity Fund 

Equity Fund

5.34%

27,607 Cr

SBI Contra Fund

Equity Fund

13.9%

6,154 Cr

SBI Small Cap Fund

Equity Fund

11.66%

14,494 Cr

SBI Magnum Tax gain Scheme 

Equity Fund

+5.1%

10,867 Cr

SBI Consumption Opportunities Fund

 

Equity Fund

+19.4%

1,122 Cr

SBI Magnum Equity ESG Fund

Equity Fund

+15.2%

4,507 Cr

SBI Healthcare Opportunities Fund

 

Equity Fund

+2.3%

1,681 Cr

SBI Magnum Mid Cap Fund

Equity Fund

+9.6%

8,195 Cr

SBI Magnum Global Fund 

Equity Fund

+0.9%

5,476 Cr

SBI Large and Mid Cap Fund

Equity Fund

+10.3%

8,030 Cr
SBI Debt Mutual Funds
SBI Hybrid Mutual Fund Schemes
How can You Invest in SBI Mutual Funds?
Online Portal:
Before you begin investing online in funds of your choosing, all you need to do is finish the KYC procedure and register your email address to create your username and password.
By planning your investments and maximising returns, you may be financially competent of supporting the aspirations and objectives of your family members.
With just a few clicks, you can now execute financial transactions online, such as investing in the scheme of your choosing, moving your investments from one scheme to another, or redeeming your assets from a certain scheme.
Monitor fund performance and compare funds to observe how their NAVs have changed over time so that you can make educated decisions about your investments in various fund categories.
Whatsapp:
Send "Hi" to the SBI Mutual Fund WhatsApp Number 9833657657 from your registered mobile phone.
m-Easy:
You must send an SMS to "9210192101" in order to complete a financial or non-financial transaction. To examine the list of schemes and codes, click the link: Regular Schemes Direct Scheme.
To conduct financial transactions, registration is necessary. Non-financial transactions can be carried out without registering.
Fill out the Registration cum Debit Mandate Form to sign up for "m-Easy."

Under the service request "mEasy Registration" in the Non-Financial Transaction request page, scan and submit the properly filled-out and signed form along with a copy of your bank's cheque.
Mobile App:
SBI MF invesTap is an innovative, user-friendly app that paves the way for mobile investments by enabling you to carry out all financial activities while on the go. To accelerate the route to your ideal life, you may browse between funds, make financial plans, register, invest, switch, redeem, and track performance.
Using the Family Solution Tool, you may choose the best investment plans, assess your risk tolerance, and make the appropriate investments to help you reach your financial objectives.
With SBI MF invesTap, you may schedule your transactions to get notifications at a later time to complete them as well as receive real-time alerts and notifications to keep track on fund NAVs.
You can utilise the Receive a Call feature to obtain all the assistance you want at precisely the correct time whether investing, switching, redeeming, or carrying out other activities.
Create a watch list of funds with SBI MF InvesTap, and compare up to three funds at once. These characteristics enable you to make wise investment choices, maximise profits, and achieve your financial objectives.
Offline Process:
Step 1: Get in touch with an SBI Mutual Fund agent or an authorised distributor.
Step 2: Obtain an application and a KYC form (if the KYC procedure has not been completed) from the SBI Mutual Fund website, any branch, or authorised distribution office.
Step 3: Complete the application/KYC form by entering the required data, such as your name, address, PAN, email address, mobile number, etc. You may sign up for online transaction services using this email address and mobile number, which will be used for future correspondence.
Step 4: Include copies of relevant papers with your submission, along with a demand draft or cheque for the requested investment amount.
Step 5: Deliver the completed application/KYC form(s), together with the cheque and any necessary documentation, to any SBI Mutual Fund branch or point of acceptance.
Step 6: SBI Mutual Fund will assign and provide you with a folio number for that specific investment at that point. Following the processing of the transaction, you will also get an Account Statement.
How to invest in SBI Mutual Funds on Kuvera?
Kuvera allows you to invest in direct mutual funds without paying fees. Since it is completely free and assists you in selecting the ideal investment for your financial objectives, it is the greatest platform for mutual fund investing.
Follow these instructions to invest in mutual funds through Kuvera:
Step 1: Register at kuvera.in.
Step 2: Complete the KYC procedures and link your bank account.
Step 3: In the Explore section, click on MF to select SBI Mutual Funds for investment.
Top Fund Managers:
Mr. R Srinivasan – CIO-Equity
R Srinivasan joined SBI Products Management in May 2009 as a Senior Fund Manager; he is currently the Head of Equity and also manages a number of funds directly. He has almost 25 years of equities expertise, having worked at Future Capital Holding, Principal PNB, Oppenheimer & Co (later Blackstone), Indosuez WI Carr, and Motilal Oswal, among others. Srinivasan holds a postgraduate degree in commerce as well as an MFM from the University of Mumbai.
Sohini Andani – Fund Manager
Since 2010, Sohini Andani has managed equities funds at SBI Funds Management Limited (SBIFML). She joined the organisation in 2007 and served as Head of Research for three years before taking on fund management duties. Sohini has over 25 years of expertise in the financial services business, including 11 years of sell-side stock research. Sohini worked as a Senior Research Analyst at ING Investment Management before joining SBIFML. Prior to that, she worked with ASK Raymond James & Associates Private Limited., LKP Shares & Securities Limited, CRISIL, and KR Choksey Shares & Securities Private Limited, largely managing equity research tasks. Sohini is a Commerce graduate from Mumbai University and an ICAI-certified Chartered Accountant.
Richard D'Souza – Fund Manager
Richard D Souza began his career at SBI Funds Management Limited (SBIFML) in 2010 as a Fund Manager for the Retail PMS division and is presently in charge of equities funds at SBI Mutual Fund. Richard has over 28 years of expertise in stocks as a portfolio manager and sell-side research analyst. Richard was formerly employed with ASK Investment Managers, where he was the portfolio manager of their PMS schemes. He has also worked as a research analyst for firms such as Antique Share & Stock Brokers Private Limited, Sunidhi Consultancy Limited, and Alchemy Share & Stock Brokers Private Limited. Richard holds a Science degree from Mumbai University.
Mr. Dinesh Balachandran CFA – Fund Manager
Dinesh Balachandran began his career as a Senior Credit Analyst at SBI Funds Management Limited in 2012. He later became Head of Research before going into fund management, where he presently handles equities funds. Dinesh began his career in 2001 as an analyst at Fidelity in Boston, USA, where he covered Structured Finance and the local US Fixed Income market for nearly ten years. Dinesh has a B. Tech from IIT Mumbai and an M.S from the Massachusetts Institute of Technology (MIT). He is also a member of the CFA Institute, USA.
Ms. Nidhi Chawla – Analyst & Fund Manager
Nidhi began working at SBIFM in 2007. Nidhi possesses a Bachelor of Business Studies degree from CBS, Delhi University, as well as a Masters of Economics degree from the University of Delhi. Nidhi is also a Charter holder of the CFA Institute in the United States.
Mr. Saurabh Pant – Analyst & Fund Manager
Saurabh joined SBIFM as a Research Analyst in 2007. Saurabh is a Commerce graduate with a Masters in Business Economics from the University of Delhi.
Mr. Tanmaya Desai – Analyst & Fund Manager
Tanmaya began working at SBIFM in 2008. Tanmaya has an Engineering degree with a focus in electronics and a Master of Finance degree from Narsee Monjee Institute of Management Studies. He is also a member of the CFA Institute, USA. Tanmaya worked as a Software Engineer at Patni Computer Systems for a year and as a lecturer in the Electronics Department at D J Sanghvi College of Engineering in Mumbai for two years before starting his Masters
Mr. Milind Agrawal, CFA – Fund Manager
Milind joined SBI Funds Management Limited as an Equity Research Analyst in May 2018. He has over 8 years of expertise in the financial services business. He spent 6 years as an Equity Research Analyst at Goldman Sachs Services Pvt. Ltd. before joining SBIFML. He formerly worked as a Foreign Exchange Research Analyst at Vadilal Enterprises Ltd.
Mr. Bhavin Vithlani – Equity Analyst and Fund Manager
Mr. Bhavin Vithlani joined SBIFML as an Equity Research Analyst in October 2018. He has more than 18 years of finance experience.
He was formerly affiliated with the following entities before to joining SBIFML: (assignments held during last 10 years).
Axis Capital Limited (formerly ENAM Securities Private Limited) (March 2006 – September 2018) – Specialized in stock research for the Industrial and Power industries.
Tower Capital & Securities Private Limited (October 2004 – March 2005) Is mostly focused in industrial stock research.
FAQs on SBI Mutual Fund:
Is it safe to invest in SBI Mutual Funds scheme?
Every mutual fund investment involves some level of risk, and no AMC can guarantee the protection of your wealth because your returns are market-linked. SBI Mutual Fund, on the other hand, is a well-known AMC in the nation that has been in operation for about 30 years. As of May 2022, it has AUM of Rs. 6,47,602 crore. Furthermore, SEBI regulates all fund institutions, including SBI Mutual Fund.
Which SBI mutual fund strategy is the best long-term investment?
A short-term investment has a duration of up to three years. Debt funds are ideal for this type of investing horizon. To choose an optimal debt fund, consider the fund's average portfolio maturity and how well it matches your investing horizon. You can invest in an overnight fund if your investing horizon is only a few days. Low term funds, on the other hand, will be better suited if it is 6-12 months.
A Direct Plan of any mutual fund scheme is one that allows you to invest in it directly with the Asset Management Company, rather than through a broker or distributor. The SEBI Circular no. CIR/IMD/DF/21/2012, dated September 13, 2012, made offering the option of investing in a scheme through a Direct Plan essential.
H0w to Start SBI Mutual Funds SIP Online?
One can start investing in SBI SIP Online through Kuvera Without any hassles. Otherwise they can invest in repsective fund websites.
How to redeem a SBI Mutual Fund?
To redeem SBI Mutual Funds through offline mode, one can visit the nearest fund house and submit a form. Alternatively, an investor can also visit the official website and redeem the investment by signing in with the folio number. They can also withdraw their SBI Mutual Fund investments from any online portal where they have invested.
Interested in how we think about the markets?
Read more: Zen And The Art Of Investing
Check out all our "Investor Education Originals" videos on Youtube and get smart about investing.
Start investing through a platform that brings goal planning and investing to your fingertips. Visit kuvera.in to discover Direct Plans and Fixed Deposits and start investing today.
#MutualFundSahiHai #KuveraSabseSahiHai #PersonalFinance #InvestorEducation;